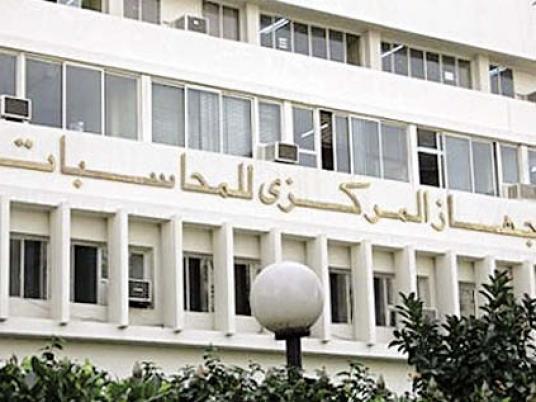 The Central Agency for Public Mobilization and Statistics (CAPMAS) said Tuesday that the population of Egypt has reached 93.332 million, indicating that the population rose from 72.8 million in 2006 to 92.1 million at the beginning of 2017.  The numbers show an 19.3 million increase since the latest census, 51% males, and 49% females respectively.
In its World Population Day statement, CAPMAS indicated that Cairo is the largest governorate in terms of population, with a population of about 9.6 million, while South Sinai has the lowest number out of the governorates with 173,000 people in January 2017.
"The Egyptian society is considered a young society. The age group below 15 years is one third of the population, 31.3 percent, while the proportion of the population ages 65 and over is only 4.3 percent, at the beginning of 2017," CAPMAS said.
The statement pointed out that the proportion of urban population is about 43%, compared to 57% the rural population.
It said that the birth rate rose from 25.7 live births per 1,000 population in 2006 to 28.6 live births per 1,000 population in 2016, while the mortality rate decreased slightly from 6.3 deaths per 1,000 population in 2006 to 6.1 deaths per thousand of the population in 2016.
CAPMAS said that world population was at 7.4 billion on July 15, 2016 (according to the Population Reference Bureau of Washington), of which 1.3 billion lived in the more developed countries, 6.2 billion lived in less developed countries, and 54% of the world's population lived in urban areas.
The world population is expected to reach 9.9 billion by 2050, it said, adding that the world's natural growth rate was 1.2 percent in 2016.
In most of the most developed countries, the rate is declining, with an increase rate of 0.1% in some of these countries, while in the world's poorest countries its rate of increase is 2.4%. Therefore, the gap between the more developed countries and poor countries in health and population characteristics is widening.
World Population Day, which marks July 11 each year, has been celebrated since 1987 when the world population reached 5 billion, with the aim of drawing attention to population issues, especially population growth, health, education and poverty reduction.