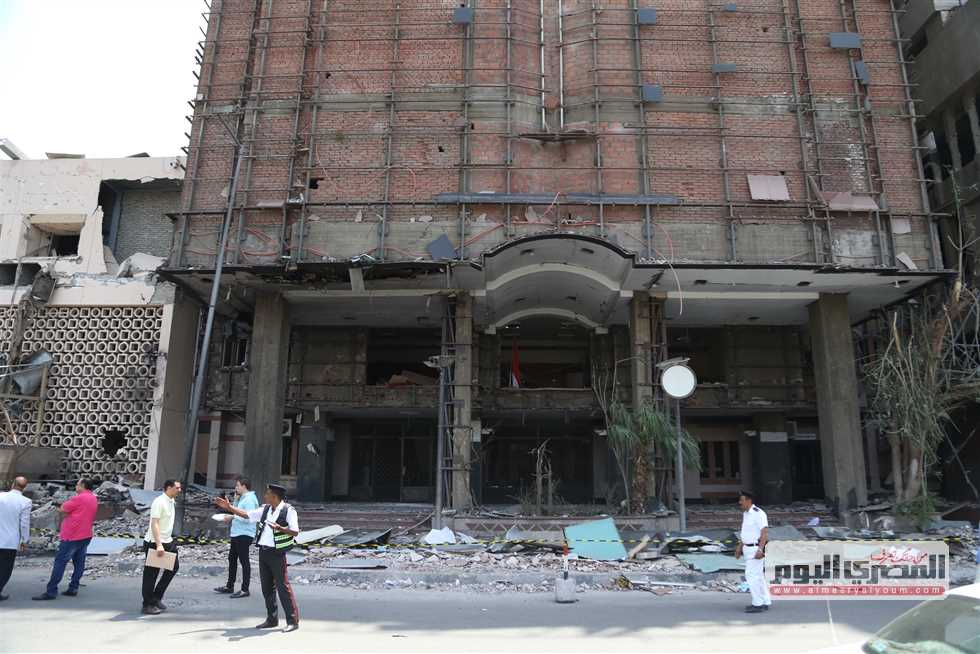 The Egyptian Interior Ministry on Monday said that a car loaded with explosives caused the explosion in front of the National Cancer Institute, with the Hasm terrorist group responsible for the attack.
The explosion on Sunday night killed 20 people and injured 47 others.
The Interior Ministry said in its statement that the car had been reported stolen months ago from the Monufiya governorate. It exploded while colliding with other cars when moving against traffic.
The statement added that preliminary investigations suggest that the car was being moved somewhere else to be used in a terrorist attack. It added that investigations are underway to collect information and identify all elements involved in the incident.
The Prosecutor General's office heard the testimonies of eyewitnesses and stated that 16 bodies are ready to be buried, and four other bodies still need to be identified. The prosecution ordered the seizure of the car's license plates, reach out to its owners and conduct the necessary investigations.
Judicial sources said that some of the injured and eyewitnesses told the prosecution that the car causing the accident attempting escape. There were conflicting accounts about the driver fleeing before the explosion, while others said that human remains in Zenhom morgue are of the body.
President Abdel Fattah al-Sisi expressed his sincere condolences to the Egyptian people and the families of those killed, and wished a speedy recovery to the injured.
"The Egyptian state, with all its institutions, is determined to confront this brutal terrorism and uproot it from its roots, armed with the strength and will of its great people," Sisi wrote on his official Facebook page.
Prime Minister Mostafa Madbouly extended his condolences to the families of the victims of the accident, and followed the situation of the injured in the hospitals. He also called for the immediate restoration for the National Cancer Institute.
Meanwhile, Health Minister Hala Zayed visited the patients transferred from the Institute to other hospitals and instructed they be given medical care and psychological support, especially children, even after they return home.
The Minister pointed out that there is coordination with the Minister of Higher Education to provide all forms of support to the National Cancer Institute at expense of her ministry.
Edited translation from Al-Masry Al-Youm