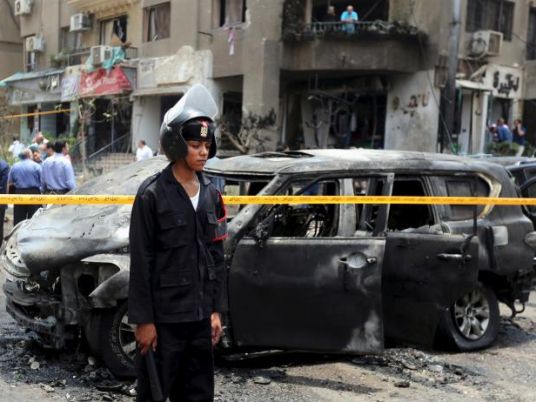 Judicial and security sources speaking on condition of anonymity said that investigation by the National Security Agency found that the car bomb used in the bombing of the prosecutor general's convoy was not reported stolen, but was bought with a forged ID card and given stolen number plates.
They added that the surveillance camera of a nearby shop spotted a person wearing dark clothes and parking the car at dawn, four hours before it was detonated, but his features were not clear because the camera was too far.
Investigation also revealed that the assailants had carefully studied the route of the convoy because they parked the car on the right hand side of the convoy where the prosecutor general was sitting, which is why he was more seriously injured than his guards.
Prosecutors suggested that the explosives used in the bombing were the same as those used in the attempted bombing of former Interior Minister Mohamed Ibrahim.
Edited translation from Al-Masry Al-Youm