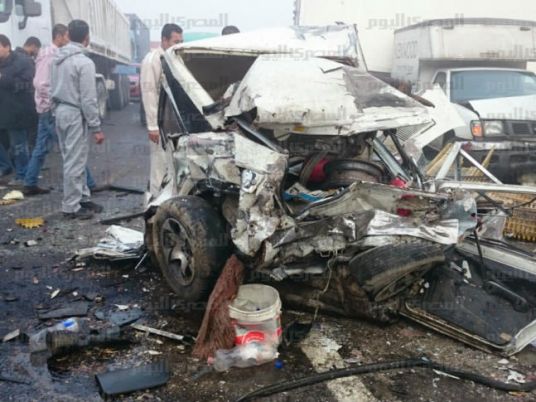 Twelve people were killed in a Thursday traffic collision southeast of Aswan Governorate, Youm7 reported.
Aswan Ambulance Facility Director Mohamed al-Dakhily confirmed the 12 casualties were transferred to the Aswan public morgue by ten ambulances.
The collision occurred between two pickup trucks on al-Alaqi-Berenice road, linking the Aswan and the Red Sea governorates.
Twelve people were also killed on Sunday in Aswan Governorate after a pickup truck coming from Assiut Governorate collided with a microbus coming from Aswan city on the Aswan-Cairo western desert road.