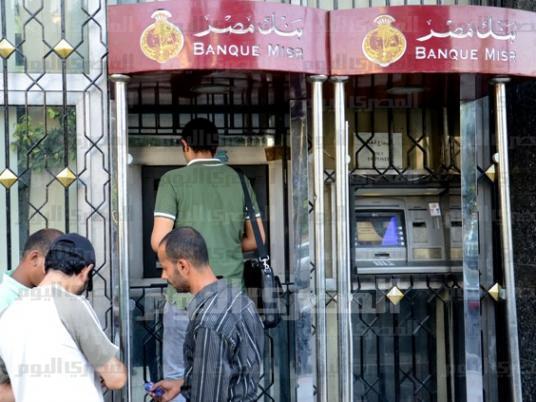 An increase in cash withdrawals has led many ATMs to run out of money, especially in the downtown area and in areas near government institutions, Al-Arabiya has reported.
Concern has escalated regarding the consequences of Sunday's protests against President Mohamed Morsy and the Muslim Brotherhood.
A banking official told the state-owned Al-Ahram newspaper that cash withdrawals from banks had increased significantly on Thursday, to four times the normal rate.
Speaking on condition of anonymity, the source said that banks are working normally, except those near the hot spots of Rabaa al-Adaweya, Roxy, Tahrir Square, Garden City, and Abbasseya.
Bank managers added that they have distributed more cash in ATMs in order to face increased money withdrawals, which are expected to increase even more on Sunday.
Wael Mohsen, a banking expert, told Ahram that most of the exchange companies closed three days ago, while others called on their employees to stay inside without open the building for security purposes.