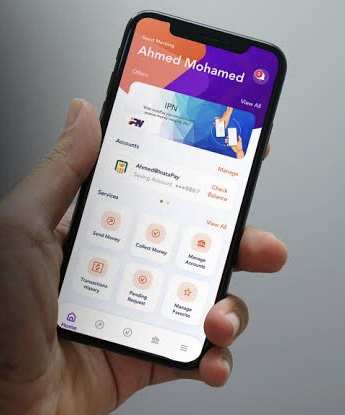 The Central Bank of Egypt announced that the financial transactions that took place through instant payments network InstaPay during the fiscal year March 2022 – March 2023 totaled to LE 112.7 billion, through 20.3 million transactions carried out by 2.16 million users.
In a statement on Sunday, CBE said that about 70 percent of the transactions took place after the official working hours, while the transactions that took place during the official dates amounted to only 30 percent of the total transactions.
It explained that InstaPay includes instant transfer, balance inquiry, short account statement, and donation services.
CBE has launched the service in March 2022.
It utilizes a real-time payments network to facilitate money transfers and electronic payments.
The Central Bank of Egypt last year announced the official launch of the national system for the instant payments network and the InstaPay application for banking sector customers: allowing financial transactions to be conducted electronically and instantly.
The step was implemented within the framework of the digital transformation strategy of the National Payments Council, headed by President Abdel Fattah al-Sisi.
The launch of the new instant payments network is an important step on the way to achieving the Central Bank's comprehensive vision of national payment systems.
This guarantees the independence of payments inside Egypt and enhances the goals of the National Payments Council in transforming to a society less dependent on banknotes and contributes to facilitating e-financial transactions for citizens in a safe, effective and instantaneous manner, Central Bank of Egypt Governor, Tarek Amer, said.