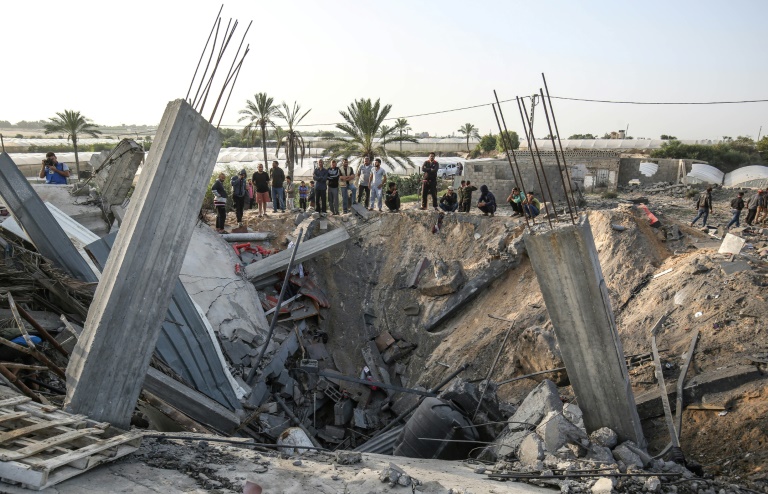 A ceasefire between the Islamic Jihad movement in Gaza and Israel came into effect in the early hours of Thursday with the help of Egyptian mediation, according to the BBC.
The Palestinian factions informed Cairo that they agreed to the Egyptian request to stop the escalation in Gaza, Palestinian and Egyptian sources confirmed.
The Egyptian proposal calls on the Palestinian factions and Islamic Jihad to immediately impose a ceasefire and requests that the Return Marches remain peaceful. The proposal also demands that Israel cease its targeted assassinations and stop the use of live fire against Palestinian demonstrators.
Tension between Israel and armed factions in the besieged Gaza Strip escalated after the assassination of a senior Islamic Jihad leader, Bahaa Abu al-Atta, who was killed in his home along with his wife.
The ceasefire on Thursday came hours after six people from one family were killed in an Israeli airstrike on a house in the central Gaza Strip, Palestinian medical sources said.
The number of Palestinians killed in Israeli raids and shelling on Gaza rose to 32 on Thursday.
The Israeli army did not comment on civilian casualties in the latest raid.
"Islamic Jihad Spokesperson Musab al-Berim said the Egyptian-brokered deal went into effect at 5:30 am. An Israeli military spokesman tweeted that the Gaza operation "is over." Some restrictions were lifted on residents of southern Israel and traffic returned to the streets of the Palestinian coastal territory," AP reported.
Israeli Foreign Minister Israel Katz was quoted by AP as saying that the policy of targeted killings had "proved itself" and that it would continue despite the ceasefire.
"Everyone who was a top military official, who was set to carry out and was involved in terror or rocket firing against Israel was eliminated," he told Israeli Army Radio. "And we intend to continue with this."
Edited translation from Al-Masry Al-Youm
Image: Palestinians gather around the remains of a house destroyed in an Israeli airstrike on the city of Khan Yunis in the southern Gaza Strip (AFP/SAID KHATIB)