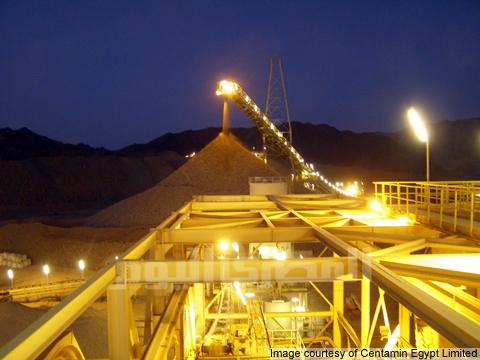 Gold producer Centamin, which has been plagued by difficulties operating in Egypt in recent months, beat its annual production target for 2012 after posting strong growth in the fourth quarter.
Centamin also said on Wednesday that it expected regular gold exports to continue to take place despite recent delays.
The company's ability to export gold and its relationship with authorities have become key concerns for investors, alarmed by recent interventions by Egyptian officials which caused its sole producing mine (the Sukari gold mine) to temporarily stop production in December.
Centamin posted production of 85,543 ounces in the last three months of the year, a 40 percent rise on the previous quarter, bringing its full-year output to 262,958 ounces, higher than its guidance of 250,000.
The company has faced a series of problems in Egypt over the past three months. A court has questioned its right to mine at its sites, customs officials have held up exports, and the Petroleum Ministry has disrupted fuel supplies.
The country, which has endured nearly two years of political upheaval and is battling to contain a currency crisis, on Sunday allowed Centamin to export its latest shipment of gold after blocking it for several weeks because it said the company did not have the proper permits.