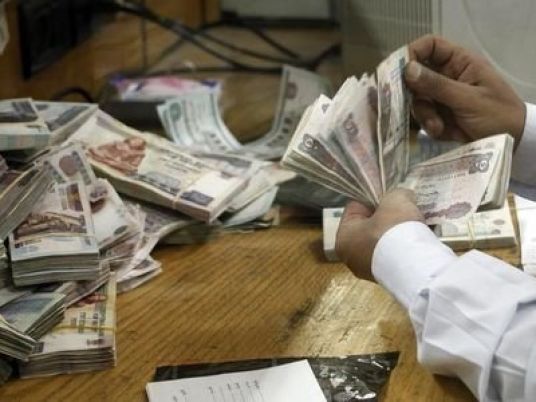 Egypt's central bank said on Monday it had devalued the Egyptian pound to LE8.85 per dollar at a special foreign exchange auction.
It had previously set the rates at its regular and exceptional auctions at Le7.73 per dollar as an average bid price.
The central bank said on its official trading page that it had sold US$198.1 million at the auction.
Cairo's main index jumped nearly 3 percent in early trade on Monday following the central bank's move.
Cairo's main index jumped 2.9 percent in the first 15 minutes of trade after the news hit, with 25 of the 26 traded stocks each rising more than 1 percent.
On Sunday the index closed flat to snap six days of gains, but last week it rallied 7.8 percent, breaking above its February peak in a bullish technical signal.
Foreign investors, who have been largely absent from the market this year, have started in recent days to show more interest in Egyptian shares.
"The bottleneck has finally been relieved and we expect the market to rally after trading sideways since the start of the year," said a Cairo-based trader.
Commercial International Bank and EFG Hermes were 4.7 and 8.3 percent higher respectively.