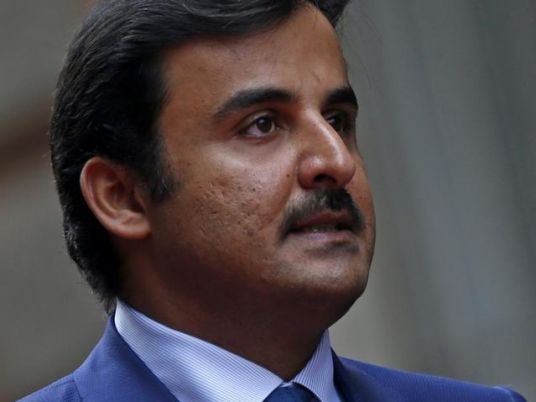 Egypt's central bank said it has not ordered banks to halt transactions in Qatari riyals, after six Arab nations, including Saudi Arabia and Egypt, cut diplomatic ties with Qatar Monday, accusing it of destabilizing the region, the central bank said in a statement to local banks.
"This is to alert all exchange companies not to decline buying Qatari Riyals from customers. In case a company refuses to complete the transaction, the bank can then buy the Riyals directly, with the knowledge of the Central Bank," the statement sent to the local banks read.
Several Egyptian banks had halted dealings with Qatari banks earlier on Monday, responding to Cairo's statement that it had cut off ties with Qatar.
"We have not made any such decisions in this regard," Tarek Amer, Egypt's Central Bank governor told CNN, adding that all transactions with banks are proceeding normally.
The diplomatic withdrawal was put into motion first by Bahrain, then by Saudi Arabia, early on Monday. The United Arab Emirates (UAE), Egypt, Yemen and Libya followed suit.
Egypt decided on Monday to cut off its diplomatic relations with the Arab Gulf State of Qatar and accused the Qatari government of following a hostile policy against it; in addition to sponsoring terrorist organization such as the Muslim Brotherhood (MB) group, the Egyptian Foreign Affairs Ministry said earlier today in a statement.
In addition to severing diplomatic relations, Egypt announced the closure of its airspace and seaports to all Qatari transportation and said this was to protect national security.