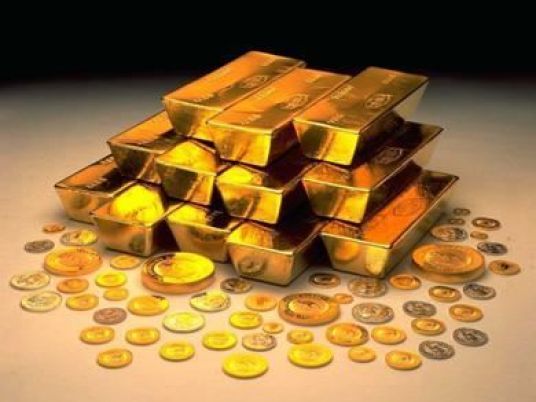 An official source has confirmed that the Central Bank of Egypt (CBE) has called upon the Ministry of Finance to sell it a portion of the Public Treasury's stock of gold to bolster Egypt's foreign reserves.
Preferring to remain anonymous, the source, who is a high-ranking official, informed Al-Masry Al-Youm that the Finance Ministry is now looking into just how legal the CBE's request is, a request that aims to sell around 700 kg of the gold that is currently in the Public Treasury.
The source further reveals that the CBE offered to buy the gold and pay for it in Egyptian pounds, but that law dictates that when gold is sold from the treasury, it needs to be auctioned off to the highest bidder, which won't be the case if it is sold to the CBE.
"The full legality of the matter is still under review," the source told Al-Masry Al-Youm. "We are waiting for a reponse on that. This isn't the first time the Central Bank has done this. Back in 2008 they requested the same. It was approved but it didn't go through, because the gold in the treasury at the time was sub-par."
The source also revealed that the gold currently in the Public Treasury is 21 carats, while the CBE requires any gold going into their foreign reserves to be 24 carats.
The source explains, however, that in light of the Central Bank's need to strengthen the country's foreign reserves, they could choose to omit this one condition, which would also allow them some leeway on the price they pay.
As of September, gold made up US$3.2 bn of Egypt's foreign reserves. The treasury has about 2.43 million ounces, which is around 75.6 tons, according to figures published by the CBE.