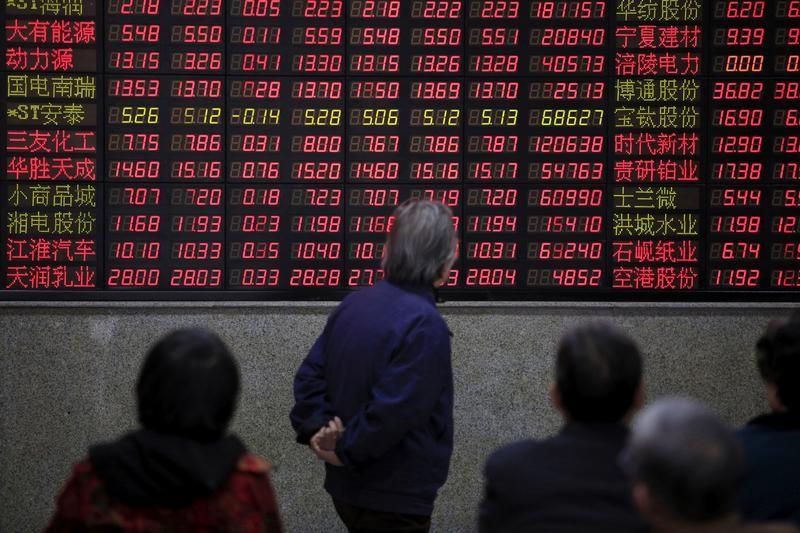 China's securities regulator has released new guidelines for foreign investment in Chinese security joint ventures in which it eased some restrictions and launched an application process for more foreign ownership
The consultation period for the new rules that began in March is now over and the final regulations have been officially released for immediate implementation, the regulator said in an announcement on its website late on Saturday.
During the review, restrictions limiting single foreign investors to a 30 percent stake in securities ventures, either directly or via a partner, were removed, according to the state-backed China Securities newspaper.
Foreign bankers had expressed concern over this particular restriction, saying it might have required Western banks to include a third partner in deals which might stymie broadening international participation in China's domestic securities markets.
Foreign firms that wish to make changes to their equity ownership in local securities joint ventures or that wish to establish a new joint venture can now apply to the regulator, it said in a question-and-answer published online.
The move is one part of China's pledge to ease foreign ownership curbs to allow major international banks to bolster their presence in the securities business – from underwriting to trading – in the world's second-largest economy.
Previously, Western banks could only own up to 49 percent of their Chinese securities joint ventures. That lack of control and limited contribution to revenue have long been a source of frustration.
The regulator also said that applications for owning up to 51 percent of local fund management companies are already being accepted, though added that this was unrelated to the changes in securities guidelines.
It was unclear from the statement whether such applications are currently being accepted for all different types of Chinese fund management companies.
Peter Alexander, director of Z-Ben Advisors, a Shanghai-based consultancy, said that Chinese policy makers have been signaling that the fund management policy change would come for over year, but global managers may not be prepared.
"What we have is only a move in policy. There is now the commercial task of actually buying a controlling stake and that task will neither be easy nor cheap," he said.