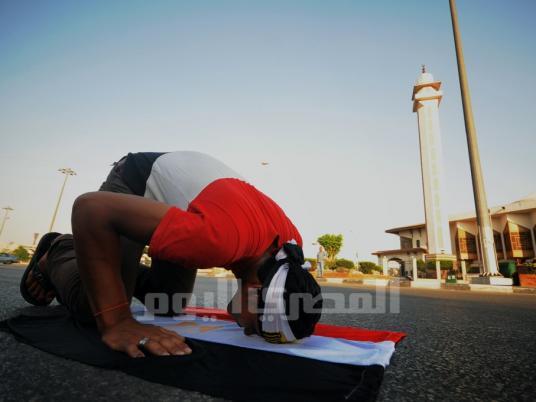 China Fortune Land Development Company (CFLD) expects to finalise its $20 billion deal to develop part of Egypt's new capital by the end of 2016 and break ground early next year, a partner on the project told Reuters.
Egypt's ambitious plan to construct a new metropolis 45 km (28 miles) east of Cairo made a big splash when it was announced in March 2015 at a Sharm el-Sheikh summit meant to lure back foreign investors who fled after the 2011 revolt.
The project, one of several announced by President Abdel Fattah al-Sisi to develop the economy and create jobs for a growing population of 91 million, appeared to stall when the Emirati developer leading it pulled out.
But two Chinese state construction companies, China State Construction Engineering Corporation and CFLD, have since stepped in.
Under a framework agreement signed in September, CFLD pledged to invest $20 billion over ten years. This comes on top of a $3 billion loan secured by China State earlier this year to build government facilities for the city, as yet unnamed.
"There's a slowdown in the Chinese economy, and the government has been pushing, especially industrial cash-rich companies, to go outside China to keep up with the growth they used to have," Hisham Sheta, chairman of Income, a partner in the project, said at the Middle East Investment Summit.
"The company took a board decision in August to make Egypt one of its strategic investments in the next ten years."
Built to escape Cairo's overcrowding and pollution, the new administrative capital was initially expected to cost a total $300 billion and feature an airport larger than London's Heathrow and a building taller than Paris's Eiffel Tower.
But Cairo residents have questioned the logic of replacing their 1,000 year-old capital on the Nile with an alternative that could uproot thousands of government workers to what is now a desert.
The CFLD master plan has yet to be finalised, but Sheta said it was likely to include factories, shopping malls, hospitals and universities in an area covering 70 sq km (28 sq miles) of the 750 sq km area devoted to the new capital.
The developer expects the project to generate 25,000 new jobs in the first 18 months, when it plans to invest $5 billion, and 300,000 jobs over its ten-year lifespan. Double-digit unemployment helped fuel the uprising that ended Hosni Mubarak's 30-year rule.
Listed on the Shanghai bourse, CFLD specialises in building cities centred around specific industries, such as the aerospace hub it constructed 50 km south of Beijing.
Sheta said CFLD would bring its own network of investors aboard to kick start the venture, but declined to name the investors or give a breakdown of the financing structure.
"They have 3,000 Chinese and international investors that move with them from city to city… and this is the plan they have here as well," he said.
"Part of the $20 billion is (CFLD's) own money, and part of it is the co-investors that move with them from city to city."
But CFLD is also pushing to secure government incentives before it signs the final deal, Sheta said. These include tax breaks, currency repatriation guarantees, leeway on work permits, and streamlined procedures for construction permits to ensure the project can progress smoothly.
"The president was very clear about supporting them with all possible incentives," he said.