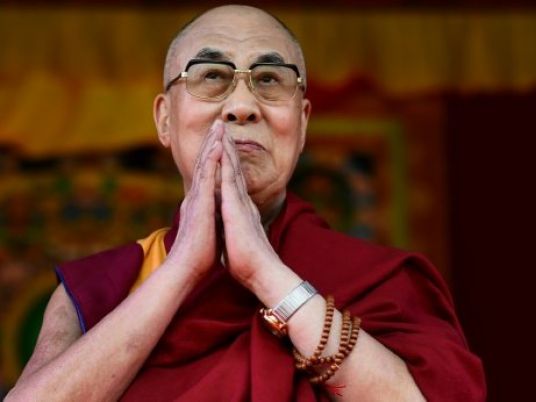 China has lodged diplomatic representations with the United States over a planned meeting between U.S. President Barack Obama and the Dalai Lama at the White House on Wednesday, saying it would damage Chinese-U.S. ties, the Foreign Ministry said.
China considers the exiled Tibetan Buddhist spiritual leader a dangerous separatist, and ministry spokesman Lu Kang told a regular briefing the meeting would encourage "separatist forces".
"If the United States plans this meeting, it will send the wrong signal to Tibet independence and separatist forces and harm China-U.S. mutual trust and cooperation," Lu said.
Any attempt to take advantage of the Tibet issue and undermine stability would not succeed, Lu said, saying China "resolutely opposed" the plan.
China urged the United States to abide by its promises to recognize that Tibet is part of China and cease any support for Tibet independence, Lu said.
Obama met the Dalai Lama when the latter visited Washington in 2014 and angered China then when he vowed "strong support" for Tibetans' human rights.
China describes the incorporation of Tibet into its territory in 1951 as a "peaceful liberation", and says it has brought development to what was a backward region.
The Dalai Lama, who fled from Tibet into exile in India in 1959 after a failed uprising against Chinese rule, says he wants genuine autonomy for Tibet, not independence.
China says Tibet already has genuine autonomy, and exile groups seek to split the country. Tibetans accuse China of eroding their Buddhist culture and flooding the region with ethnic Han Chinese.
The Dalai Lama told Reuters on Monday that Obama was a "a long-time friend" whom he admired for his work to normalize relations with Cuba, and on Iran, and for his recent visits to former U.S. foe Vietnam and the site of the Hiroshima atomic bombing in Japan.
Lu said the Dalai Lama was not a purely religious figure, but a political exile who has long used religion to conduct separatist and anti-China activities.