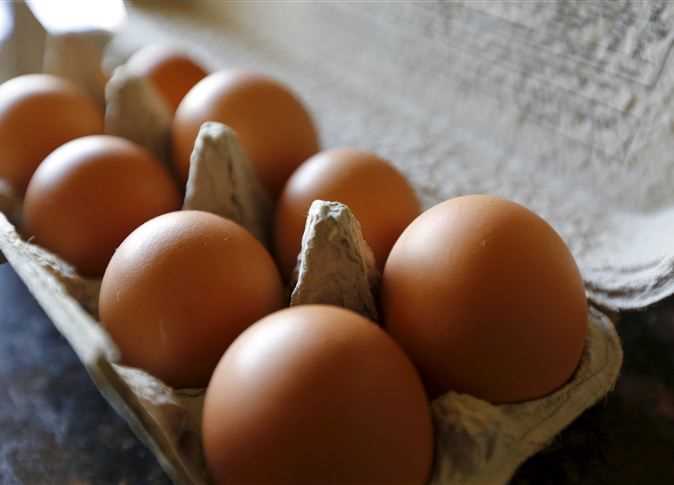 Fears of dangerous "Chinese eggs" currently spreading across Egyptian markets have reached the House of Representatives, spurring presumptive action.
MP Faika Fahim submitted an Early Day Motion (EDM) on the issue, stating that these rumored Chinese eggs, AKA 'chemical eggs' could cause health problems for the liver and digestive system.
Fahim's EDM to the Prime Minister Mostafa Madbouli, and Ministers of Trade, Industry and Supply said that that these Chinese eggs are claimed to be composed of sodium, starch, brown algae, gypsum, gum and gelatin instead of natural Egg materials.
Fahim added that some Chinese companies and factories do not comply with public health conditions, feed poultry with carcinogens, and provide them with improper foods that have adverse health effects on the birds that produce eggs.
She added that this requires attention and strict control before these type of eggs spread across the country, especially with how difficult it would be to spot the differences between normal eggs and these Chinese fakes.
Fahim demanded that these eggs cannot be imported into the country.
However, Deputy minister of agriculture for livestock, poultry and fish affairs Mona Mehrez denied these eggs were imported in, stating that "what is said in this regard are just unjustified and irrational rumors."
For his part, head of the poultry division at Cairo Chamber of Commerce Abdul Aziz al-Sayed denied the existence of these eggs in Egyptian markets, also saying these reports are baseless rumors.
"The news and videos that were traded on the social networking sites are completely false. We do not import eggs, and we have the ability to export part of our production," Sayed told Al-Masry Al-Youm.
The head of the Poultry Division said that the Facebook videos showing the "Chinese eggs" in factories are actually dried eggs in another country.
During a tour of the markets, Al-Masry Al-Youm did not find the supposed "Chinese eggs", with shopkeepers believing that the videos are totally untrue.
Edited translation from Al-Masry Al-Youm