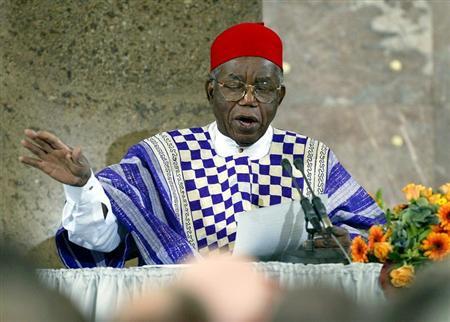 Nigerian novelist and poet Chinua Achebe, widely seen as a grandfather of modern African literature, has died at the age of 82, publisher Penguin said on Friday.
Achebe made his name more than 50 years ago with his novel "Things Fall Apart," about an African tribe's fatal brush with British colonialism in the 1800s. It told the story of colonialism for the first time from an African perspective.
A spokeswoman for his publisher, Penguin, confirmed his death but had few other details. She said the family would be releasing a statement shortly.