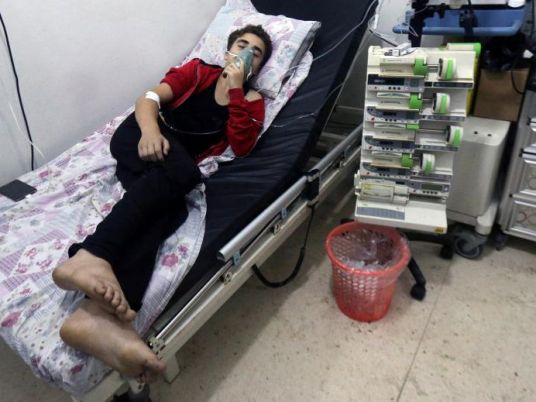 The number of victims of a chlorine gas leakage at a sewage station in the "al-Omal City" (City of Workers) in Qena has risen to one death and 84 injuries, according to preliminary investigations.
The victims were transferred to Qena General Hospital.
A previous gas leakage in Qena occurred back in 2020.
Egypt's Ministry of Health's Undersecretary and head of the Qena Health Directorate, Ragy Tawadros, announced at the time that 61 people in Upper Egypt's city of Nag Hammadi suffered from asphyxiation due to chlorine gas exposure, after a leak in the Naga Hammadi Barrage released the gas.
And earlier in 2018, the Alexandria Education Directorate evacuated students of 10 schools in al-Seyouf neighborhood due to the leakage of chlorine gas in the drinking water, which resulted in the suffocation of three students and the transfer of them to hospital.