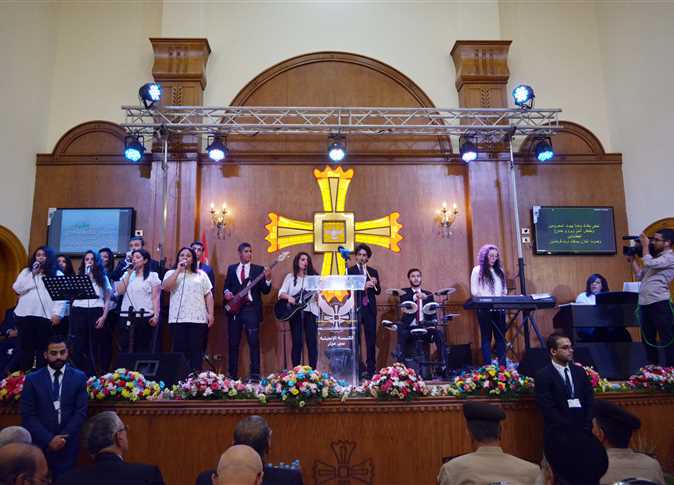 The legal representative of the Catholic Church at the Unlicensed Churches' Committee, Gamil Halim, said that the first meeting between the representatives of Egypt's churches and authorities held on Monday evening at the Ministry of Housing was very positive.
In a statement to Al-Masry Al-Youm, Halim said the churches' representatives submitted a list of all the churches and Christian service houses as well as related legal documents to authorities to examine them.
Informed sources said that the churches have made a number of requests to legalize unlicensed churches and service houses. According to the sources, two closed churches in Minya were reopened, and seven others are pending the approval of authorities to be reopened in Minya and other governorates.
Halim mentioned that a monthly meeting will be held between the Unlicensed Churches' Committee and authorities to follow up on the reopening of churches.
A committee to consider the legalization of unlicensed churches, formed by the Cabinet in Egypt, met representatives from different Christian communities on Monday evening, sources told Al-Masry Al-Youm.
The meeting is the first for the committee with an agenda to review the papers and requests for legalizing unlicensed churches, worship houses and all the places of prayer, since before the adoption of the law on church buildings last year, head of the Evangelical Church Andrea Zaki told Al-Masry Al-Youm.
Zaki added that there is cooperation to discuss requests and speed up process procedures, according to the law. He explained that the papers needed with requests include property contracts, engineering drawings, and other legal documents.
The Coptic Orthodox Church has collected 2,650 requests from all the parishes, all of which meet the requirements, church sources told Al-Masry Al-Youm.
Egypt's parliament passed the church building and renovation law on August of last year, after discussions between Coptic Church leaders and government officials led to an agreed upon a draft.
Human Rights Watch (HRW) described the law as discriminatory against Christians due to various stipulations that maintain, "restrictions over the construction and renovation of churches."
Edited Translation from Al-Masry Al-Youm