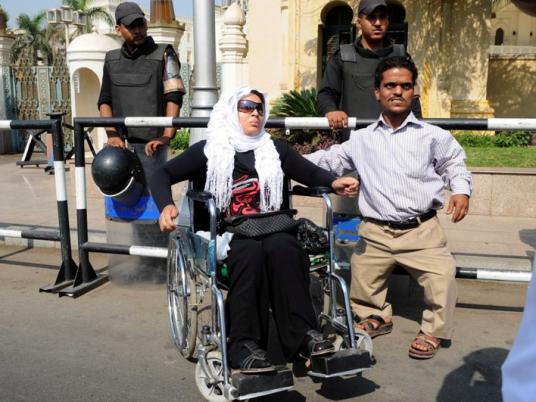 The National Cinema Center, headed by the advisor to the Minister of Culture for Cinema Affairs Khaled Abdel Gelil inaugurated a cinema club on Saturday for people with special needs, at the Talaat Harb Cultural Center affiliated to the Cultural Development Fund.
During the ceremony "Khaleek Aaed" by director Lamiaa Ragaey and "Kabir w Sagheer" film by Sahar al-Daly were screened. Artistic activities were also held, such as drawing workshops for people with special needs supervised organized by the National Cinema Center.
People with special needs who participated in the event came from the Dr Gamal Mady Aboul Azayem Hospital in 10th of Ramadan city and the Absher Association in Alexandria.
The club will be held on a monthly basis, aiming to better integrate those with special needs in the society.
According to Gelil, the National Center for Cinema also inaugurated the Independent Cinema Club in Alexandria on October 20, where documentary film "Mistika and Rihan" by Dina Abdel Salam was screened.