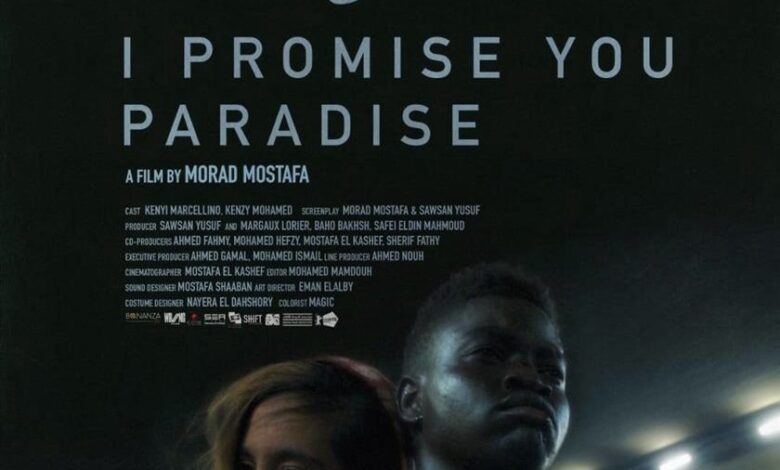 "Issa" will be competing in the short film category at the 45th session of Cairo International Film Festival (CIFF), scheduled to be held from November 15 to 24 at the Cairo Opera House, the management of the Cairo International Film Festival announced.
The film will be shown for the first time in the Middle East and North Africa, after competing at the Cannes Critics' Week.
The film is directed by Mourad Mostafa, starring Kenyi Marcellino and Kenzy Mohamed, director of photography Mustafa al-Kashef, with editing by Mohamed Mamdouh, and screenplay by Mourad Mostafa and Sawsan Youssef.
The story of the film is about Issa, a 17-year-old African immigrant in Egypt in a race against time after a violent accident to save his loved ones, no matter what.
The Director of the Cairo International Film Festival, Amir Ramses, expressed pride in selecting the first Egyptian films for this year's competition, after years of following up the distinguished director Mourad Mostafa's career who succeeded recently to join Cannes Critics' Week competition.
Ramses described the film as worthy of celebration.
Mostafa expressed his happiness at joining the CIFF, where he last competed three years ago through his first film "Ward's Henna Party."
"For me, the CIFF is the first festival that I attended in my life as a teenager to watch international films. It's a pride for any director to have his film shown to this distinguished and passionate audience who fills cinema halls," he said.

The CIFF management has previously announced receiving applications from filmmakers who seek to compete in the tenth edition of the Cairo Film Forum, as part of the 45th CIFF session.
Filmmakers can submit their projects and films starting from Sunday, May 7, until Friday, August 7.
The Cairo International Film Festival is one of the oldest and most regular festivals in the Arab world and Africa. It is the only festival in the Arab and African region registered under category A of the International Federation of Film Producers Associations in Paris (FIAPF).