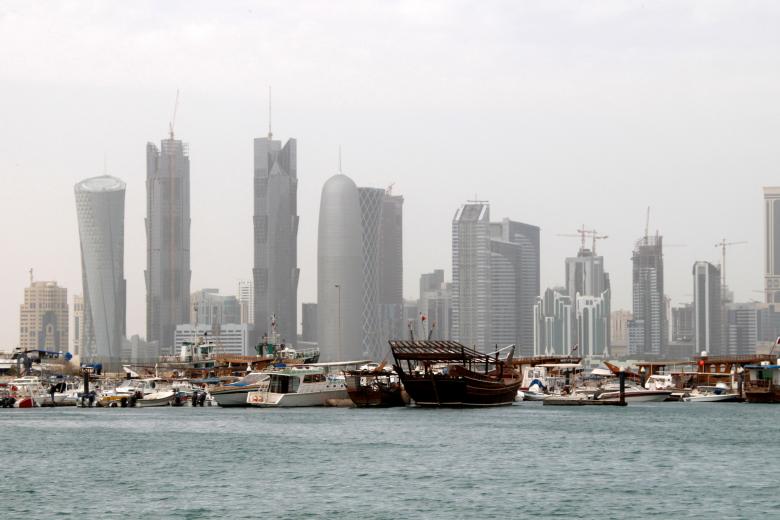 Citizens of the six Arab countries that severed diplomatic ties with Qatar Monday have 'full freedom' to remain in Qatar, in accordance with the laws in force, Qatari Interior Ministry statement said on Saturday.
"Qatar has not taken any action regarding the residents of countries that cut relations or reduced diplomatic representation following the hostile campaigns against Qatar," the statement read on Qatar news agency.
Egypt, Saudi Arabia, Bahrain, Libya, Yemen and the United Arab Emirates announced cutting ties with Qatar last week, accusing the country of supporting terrorism and destabilizing the MENA region.
The statement added that in accordance with Qatar's principles and values, the country is striving to avoid political differences when dealing with "brotherly and friendly people."
"As of yet, Qatar has not made a move against Egyptian nationals in the country. No Egyptian employees have been informed that their contracts were voided," Minister of Immigration and Egyptian Expatriates Nabila Makram said last week.
"The official number of Egyptians in Qatar is 70,000, but this is expected to reach 300,000. We are ready to offer jobs to them," Makram continued.
Of the Gulf states, Qatar hosts the fourth highest number of Egyptian expats, with Saudi Arabia topping the list followed by Kuwait and the UAE.
The Gulf states imposed a travel ban against Qatari citizens and have demanded that their diplomatic missions and nationals must leave Qatar.