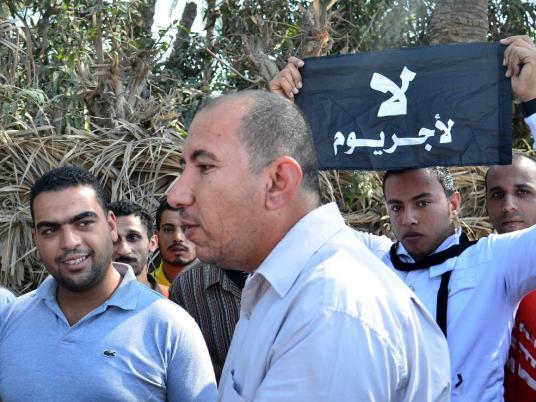 Protesters at the Damietta seaport engaged in violent clashes with security forces, who eventually managed to reopen the seaport, on Sunday.
The protesters, who object to expansions to the MOPCO-Agrium chemicals factory by the Nile River, had brought activities at the port to a halt after closing all of its entrances.
Dozens were injured during the encounters with security forces, eyewitnesses said.
Protests at Damietta are entering their sixth day of protesting the expansions, which citizens say will further pollute Nile waters. In 2008, the Egyptian government promised to move the plant to another location outside the city.
On Saturday, Governor Mohamed Feleifal failed to convince the citizens to end their protest and reopen the seaport road. The citizens urged interim Prime Minister Essam Sharaf to officially order the factory to be relocated.
Security forces had been instructed to disperse the protests through negotiation rather than by force, a security source said.
Translated from the Arabic Edition