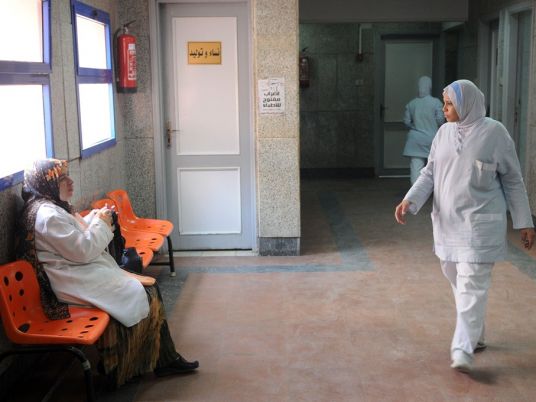 Several people are being held at Imbaba and Abbassiya specialized fever hospitals after contracting a virus that doctors are still unable to diagnose, medical sources said amid a media blackout on the part of the Health Ministry.
An informed source said a secret meeting was held at the ministry on Monday to discuss the issue. Further meetings are ongoing. The number of patients held at the hospitals does not exceed five cases, the source added.
A medical source inside Imbaba hospital said some of the infected have been isolated because, until the virus is identified, doctors in Egypt are unable to prescribe a suitable treatment.
Al-Masry Al-Youm toured the hospital, trying to reach out to these patients but the reporter was unable to enter the building where they are held.
Dr. Sherif Fam, head of the Imbaba specialized fever hospital, refused to give information about the patients, claiming he was busy. However, one of the doctors confirmed that about five patients are being held there.
Dr. Mohamed al-Sawy, Fam's deputy, said: "We don't have anything like that. Maybe it's in Abbassiya hospital."
Another doctor indicated that talks are ongoing with the ministry's central laboratories to identify the virus.
Dr. Ashraf al-Atraby, head of the Health Ministry's department for fevers, denied that anyone is being held at either of the hospitals. He suggested the reporter try to reach ministry spokesperson Khaled Megahed for comment, but he did not respond.
Edited translation from Al-Masry Al-Youm