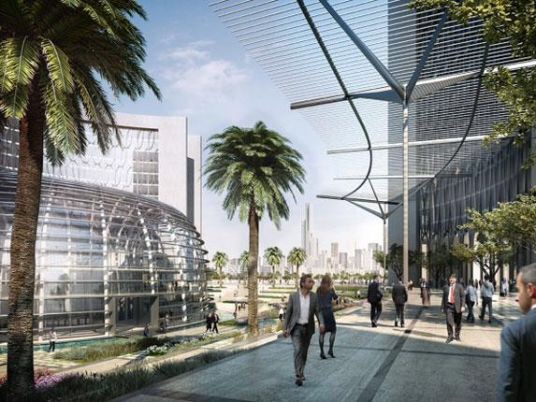 The spokesperson for Egypt's New Administrative Capital Khaled Al-Husseini warned citizens of a potential scam surrounding the New Capital, where companies claim to be responsible for booking apartments there.
In a phone interview with Hadrat Al-Mowaten, (Your Excellency the Citizin), he said "there are fake ads that are roaming the streets about buying apartments in the New Capital," and warned citizens against dealing with them.
He also added, "we have caught some ads that belong to either fake companies or existing companies that we never dealt with in the first place. This is why we are making an effort to cut off those companies' ways of reaching the consumer."
"To combat this," he explained, "we published ads in Egyptian newspapers to warn citizens from dealing with them."
He concluded by saying, "we are doing our best to end this phenomenon."
This is not the first time that apartment scamming happens in Egypt. In 2016, the Consumer Protection Agency investigated several real estate companies, such as Platinum for Investment and Project Enlargement, which announced the selling of condos it did not own.
Then there was Tork International Group, which announced the initiation of the compound Alex Park, before terminating it after selling apartments. That, in addition to Petra for Real Estate and "Thimar" for Real Estate, was only a fraction of the different fake companies that used their names to sell imaginary condos, according to Al-Shorouk News.
The Consumer Protection Agency was established in response to such scams.
There is a law to combat this kind of scamming. Selling projects without a license or selling imaginary condos violates subject 6 of the Consumer Protection Law, which was established in 2006. The law instructs every seller and advertiser to provide customers with correct information about the nature of their product and its characteristics, and avoid anything that could lead to a misunderstanding from the customer.
Despite this, however, the problem continues to take place due to the difficulty of catching culprits, as well as the naivety of some customers.
The Housing Ministry has said that the city is set to be a 270-square-mile hub, with 21 residential districts to accommodate five million people.
It will feature 1,250 mosques and churches, a 5,000-seat conference center, nearly 2,000 schools and colleges, over 600 medical facilities, and a park that is projected to be the world's largest.
The new capital will be located between Cairo and the Suez Canal region, boasting its own airport, and will include 490 square kilometers of available land for urban development.