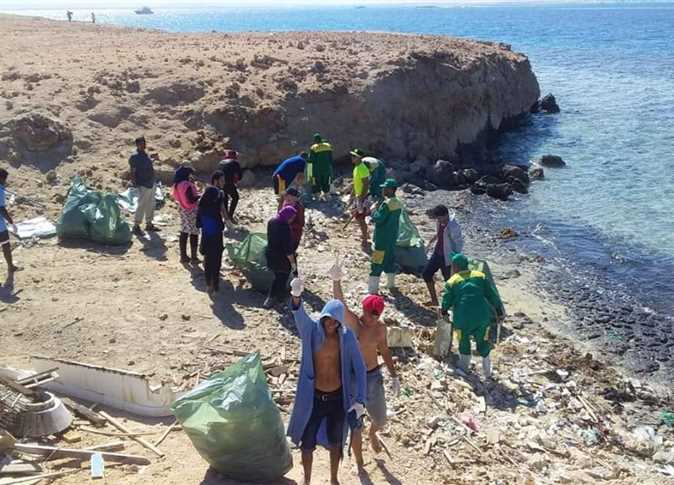 With the participation of dozens of nursing school students and Hurghada youth center members, a campaign was organized Tuesday to clean up the beaches on "Magawish" island, located near the shores of Hurghada in the Red Sea.
Magawish is one of the islands declared as a natural reserve in the Red Sea. Surrounded by coral reefs it is inhabited by migratory sea birds, such as gulls that come to nest, and it is a popular spot for divers as well.
Once the participants in the campaign arrived at the beach, they divided into groups to collect the waste. A large number of their plastic bags were filled with waste and transported out of the island to be buried in the desert.
Director of the Red Sea Reserves Ahmed Ghallab said that because of water currents and tides, as well as the location of Magawish in middle of deep water, plastic and solid waste eventually found their way to the shores of island either through mistake or negligence.
He added that these wastes cannot be left on and around the island as they pose a serious threat to the wildlife and environment.
"Plastic waste represents a direct threat to natural resources, coral reefs and wildlife," Ghallab said.
He added that to maintain these important resources, the campaign was launched to clean the island of the island as part of efforts to clean the Red Sea islands from plastic waste, and garbage from fishing boats.
Edited translation from Al-Masry Al-Youm