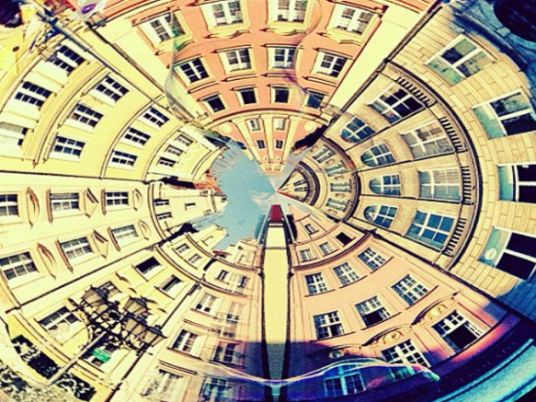 For travelers, the 2016 calendar promises a string of huge events that not only offer the perfect excuse to get on the road, but also have the potential to change how we travel too.
Whether it's America going to the polls or the starting gun being fired on the Rio Olympics, these are the world events that are set to make travel even more worthwhile over the next 12 months.
Presidential elections (United States)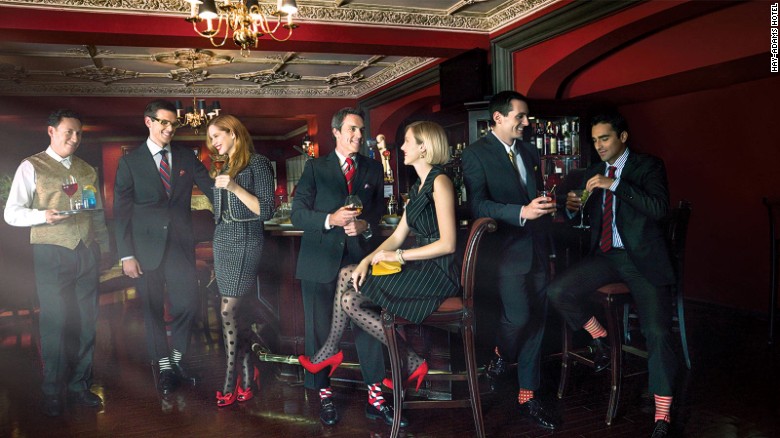 The Off The Record Bar at Washington D.C.'s Hay-Adams Hotel is a great place to order a cocktail and watch the results roll in after the most eagerly anticipated political battle on the planet.
Few political events have the power to change the world as much as a U.S. presidential election.
Whoever wins the race, and at the time of writing it appears it could well be a face-off between Donald Trump and Hillary Clinton, geopolitics and travel will change in the coming years, especially in flashpoints across the Middle East.
The febrile battle, which comes to a head on November 8, will also showcase America's classic backdrops, from snowy primaries held in New Hampshire, to stump speeches in Florida, to the White House itself.
Key location: Off the Record bar, Washington D.C.
Political nerds should pull up a stool at Off the Record in D.C., order a cocktail and watch the results come in.
It's sure to beat any fictional drama centered on Capitol Hill.
Copa America Centenario (United States)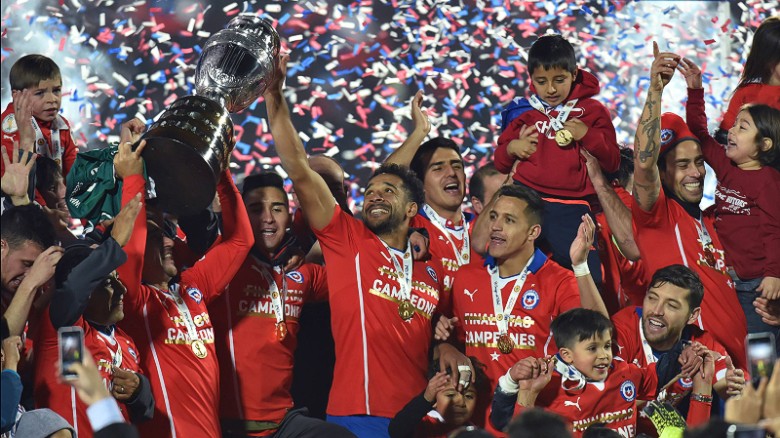 With matches played at stadiums in Pasadena, Chicago, Glendale and Seattle, among others, the 100th anniversary of South America's CONMEBOL soccer federation is likely to further boost the game's popularity across America.
Soccer's growing popularity in the United States is set to reach new levels in June, when 10 teams from South America's CONMEBOL federation travel north to play in a special 100th-anniversary version of the Copa America.
Six North American teams, including the United States, Mexico, Jamaica and Costa Rica, will also take part.
Matches will be played across the U.S. at stadiums in Pasadena, Chicago, Glendale and Seattle, among others.
Perfect for anyone interested in a sports-themed road trip.
Key venue: MetLife Stadium, Rutherford, New Jersey
Official confirmation is still to come, but the 82,000-seater MetLife stadium looks set to host the tournament's final.
Will Brazil or Argentina be there? Or can the United States pull off a shock triumph?
Battle of Somme centenary (France)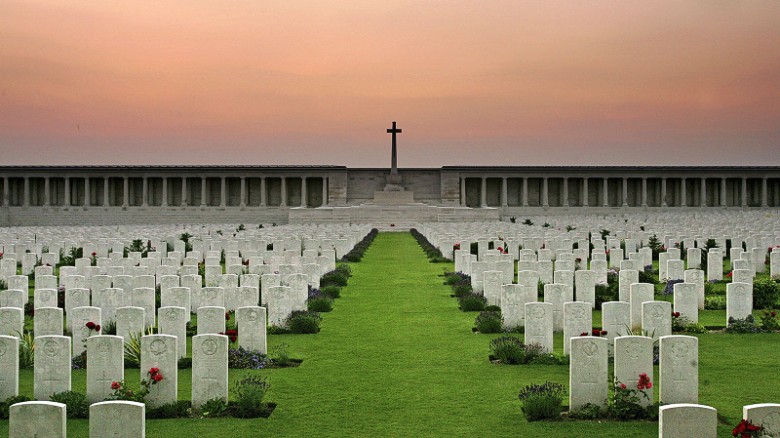 Back to the battlefield: The Somme anniversary.
The 100th anniversary of the most notorious and bloody engagement of World War I is marked in 2016.
Some 57,000 British troops died on the first day of battle alone, with more than 1.5 million soldiers from across the globe dying by November 1916.
The war graves and battlefields of northern France always make for a sobering and fascinating trip, but with a series of events taking place over the summer to mark the battle's centenary, this is a great time to steep yourself in a landscape still marked by war a century on.
Key event: Thiepval Memorial, July 1
To mark the anniversary of the start of the battle, a service will take place at the imposing Thiepval Memorial, with representatives from the British and French governments.
Summer Olympics/Paralympics (Brazil)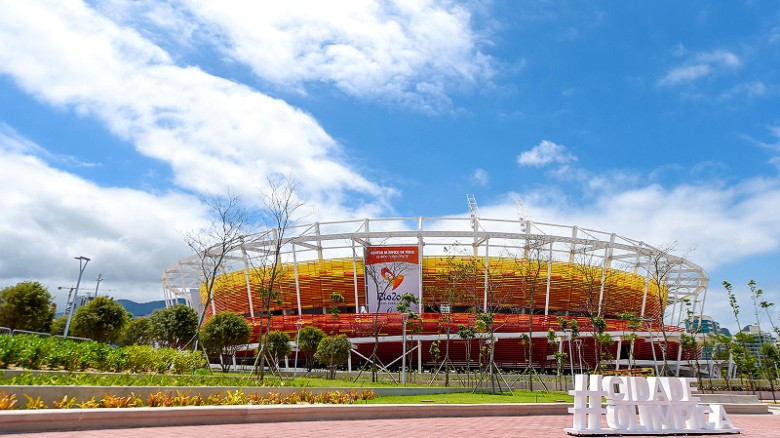 The most spectacular sporting events on the planet arrive in one of the world's liveliest countries. Golden moments on the track could be matched by golden travel opportunities — surfing in Bahia, city time in Sao Paolo and an Amazon adventure.
Two and a half weeks separate the end of next summer's Olympic games and the start of the nine-day long Paralympics.
So, instead of heading to Rio de Janeiro for one or the other, why not take in both events and strap on a backpack in between?
Travelers could head north to Bahia for some surfing (sadly not due to become an Olympic sport until 2020), check out Sao Paolo for a weekend and fly north for an Amazon adventure.
It'll make seeing Usain Bolt going for gold in the Maracana Stadium and swimmer Ellie Simmonds add to her haul of Paralympic medals even sweeter.
Key date: August 14, finals galore
Usain Bolt goes for his third 100-meter gold, the men's singles tennis concludes and the final round of the first Olympic golf tournament since 1904 tees off.
Website: www.rio2016.com
Tsukiji Fish Market relocation (Tokyo, Japan)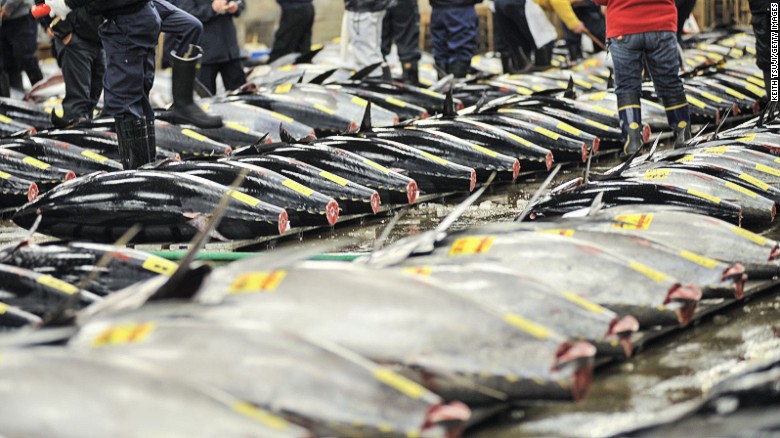 Dawn visits to this Tokyo institution have become a tourist staple, but its relocation to a purpose-built venue down the road could spell the end of an era.
Tsukiji Fish Market has become a staple of the Tokyo tourist trail, blurry-eyed visitors piling into the Chuo Ward spot before dawn for the daily tuna auction.
The coming year, however, will see it move from its home since 1935 to a new, purpose-built venue in Koto Ward, a 15-minute drive away.
The new market is 40% larger than its predecessor and access will be regulated, meaning that tourists will no longer be able to wander the aisles freely and, as is often the case, get in the way of hardworking vendors.
Key date: November 7, when the new market opens
It's worth trying to get to Tokyo before the old market closes to eat at one of the myriad sushi and tempura joints.
The old-school atmosphere is unlikely to survive the move.
European Capitals of Culture (Spain/Poland)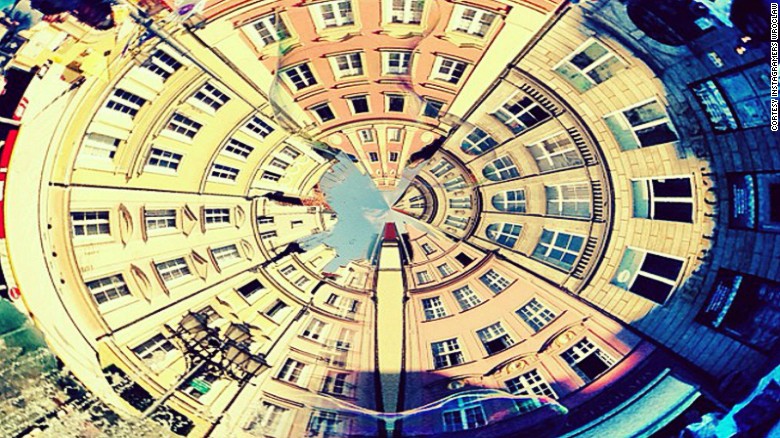 Wroclaw: 2016 culture capital (well, one of them).
Two very different cities are sharing the accolade of European Capital of Culture in 2016.
The Basque coastal town of San Sebastian and the reinvigorated city of Wroclaw in Poland.
Both will be well worth a visit over the next 12 months, with a huge number of special events planned.
San Sebastian has granted thousands of euros to local performers, with new dance, music and theater dominating the agenda.
Over in Poland, organizers are plotting dozens of participatory events and art exhibitions that'll make Wroclaw as enticing as Krakow or Warsaw.
Key dates: January 15 – 17
The opening weekend festival in Wroclaw culminates in a huge "awakening" parade on January 17, when the entire city is expected to be out in force to witness four processions come together in the city's market square.
Total solar eclipse (Indonesia, Malaysia and the Pacific)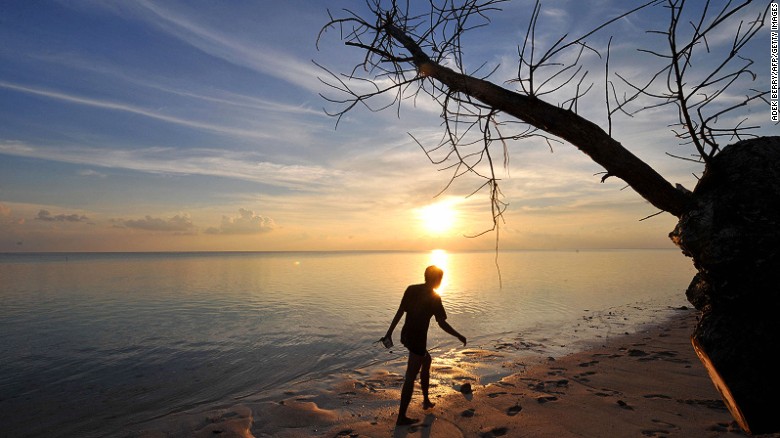 March 9's rare total eclipse of the sun is expected to be at its best on the beautiful island of Sulawesi, near Borneo.
Need a good excuse to travel to Indonesia?
March 9's total eclipse of the sun is about as good as it gets.
This rare event is expected to be at its best on the beautiful island of Sulawesi, near Borneo.
Rich in wildlife and with postcard-perfect beaches, it's the ideal spot for some amateur stargazing.
If that sounds like a trip too far, the eclipse will be partially visible in Kuala Lumpur and Singapore, as well as from northern Australia.
Hawaii will also get a glimpse just before the eclipse ends.
Key destination: Eclipse Festival
No major eclipse would be complete without a party to go with it.
The Eclipse Festival, 25 minutes south of Palu, Sulawesi, features DJs, live music and even a secret cinema area.
Shakespeare anniversary (London and Stratford-upon-Avon)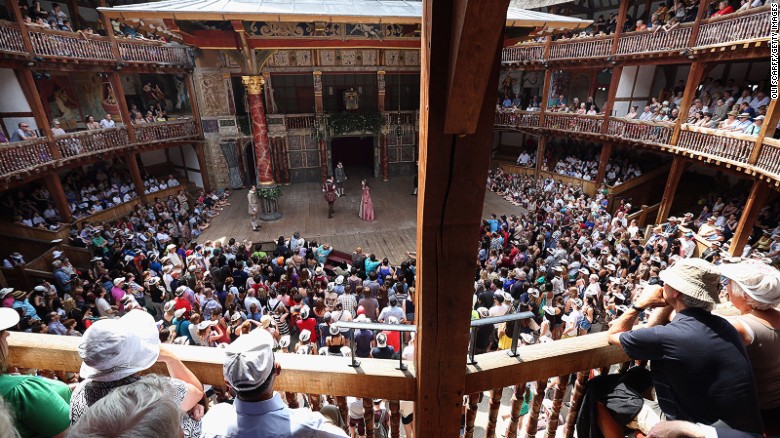 Shakespeare's Globe: The reconstructed theater has been entertaining crowds since 1997.
2016 marks 400 years since Shakespeare's death.
King's College London has coordinated a program of performances, screenings, concerts and exhibitions that runs for the entire year.
This includes a Son et Lumiere light show with music at the Guildhall and a chance to see original documents at the Inigo Rooms in Somerset House.
The Bard's birthplace, Stratford-upon-Avon, will also see the Royal Shakespeare Company put on an exhibition about how it pulls together its lavish productions, as well as a performance of King Lear.
Key date: April 23
The date of Shakespeare's death will see a procession to the playwright's birthplace in Stratford and then on to his burial place in Holy Trinity Church.
Transit of Mercury (Morocco, the Sahara and western Europe)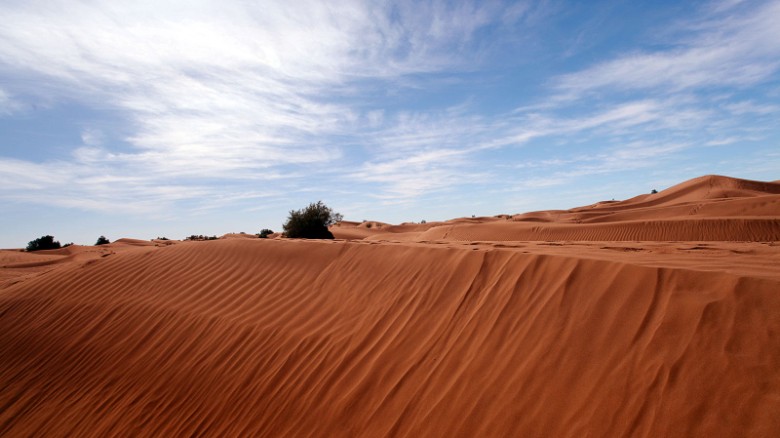 Another rare astral event, another excuse to pack bags and head to an incredible destination. This time Zagora in Morocco, one of the Sahara's best stargazing destinations.
This rare astral event, which sees Mercury travel between Earth and the sun, last occurred in 2006.
Hence astronomers are breaking out their best telescopes and picking out remote places, with clear skies, to see it in all its glory.
A huge swathe of North and South America, western Europe and sub-Saharan Africa will afford the best views, but classic stargazing spots such as western Morocco, the Canary Islands and Chile's Atacama desert are likely to be best.
Key destination: Zagora, Morocco
Renowned as one of the Sahara's best stargazing destinations, Zagora has plenty of hotels and the chance to join up with experts who'll help pick out the black dot of Mercury against the brightness of the sun.
Parque Patagonia slated to get national park status (Chile)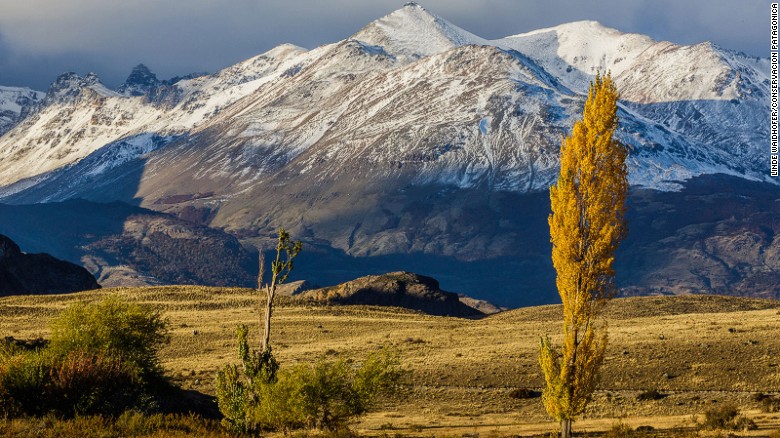 Parque Patagonia: Spectacular Chile.
The recent death of Doug Tompkins, founder of The North Face clothing brand and conservation campaigner for Patagonia, has brought plans for a national park in this remote region into the headlines.
Tompkins, along with his wife Kristine, bought a vast area of Chilean Patagonia in 2004, with the aim of preventing development and returning it to its wilder state, with plans to hand over the land to the government.
The park, which rubs up against the Argentine border and the vast Lago Jeinimeni, was officially recognized in 2015 and is slated to get national park status over the next 12 months.
Key destination: Valle Hermoso
This valley, with its powerful rivers, waterfalls and vertiginous climbs is one of the most spectacular in the park.