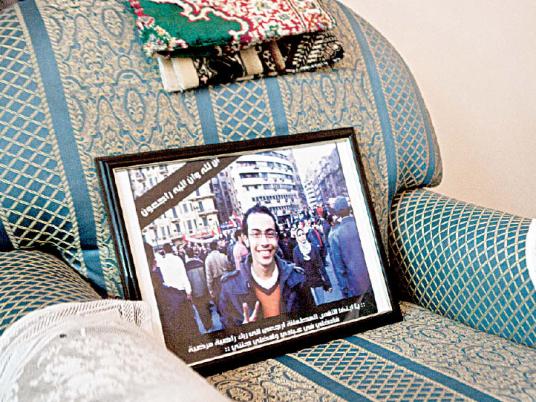 The Cairo Prosecution decided to form a committee of seven to prepare a report on the death of activist Mohamed al-Gendy, Prosecutor Hamdy Mansour said.
Mansour added to Aswat Masriya that the head of Cairo University's forensic medicine department would chair the committee of senior professors of forensics at Ain Shams University and three doctors from the state forensic department.
"Those who prepared the previous reports are not included," he said.
Former forensics director Ehsan Georgi said in February that Gendy died of a car accident and not police torture, but the Tripartite Forensic Medicine Commission said the death was a result of torture and severe battery to the head, which caused a massive brain hemorrhage.