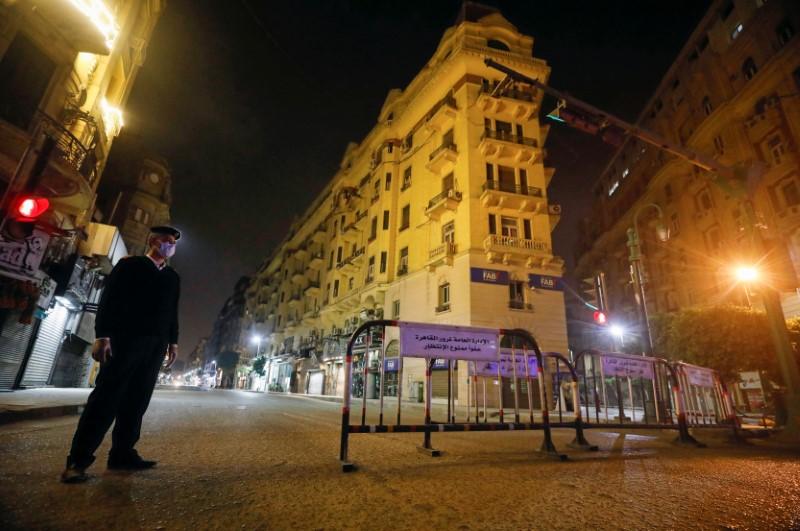 Information Minister Ossama Heikal said that applying a complete curfew in Egypt to confront the coronavirus remains a possibility.

During an interview with host and journalist Hamdy Rizk on the "Sada al-Balad" satellite channel, Heikal explained that a plan has already been developed including a complete curfew in case the country's situation worsens – though he hopes it doesn't come to that.
The vast majority of the Egyptian people already adhere to the partial curfew, which he stressed is not security-imposed but a medical guideline to save lives.
If citizens do not act responsibly then efforts to fight the virus will be in vain, Heikal said.
The state's goal during the first stage of the outbreak is to spread awareness among the public about its dangers, he said.
When the virus first emerged in China in December, Heikal remarked that no one could have imagined it would spread like this.
He hailed the work of Health Minister Hala Zayed and Egypt's doctors, likening them to soldiers who deserve praise.
Heikal also revealed that the aviation sector's losses since the coronavirus crisis started now total LE2.5 billion, with tourism rates falling dramatically due to the crisis and possibly hitting zero in April.
Egypt on Thursday confirmed six additional deaths and 86 new coronavirus cases, bringing the country's number of confirmed total cases so far to 865.
Fifty-eight people have died from the virus in Egypt.
These newly infected cases are all Egyptian nationals who returned from abroad or were in contact with previously confirmed cases in Egypt, Health Ministry Spokesperson Khaled Megahed said, adding that the total number of fully-recovered cases rose to 201 on Thursday, all of whom have been discharged from isolation hospitals.
Twenty-two cases left quarantine on Thursday.