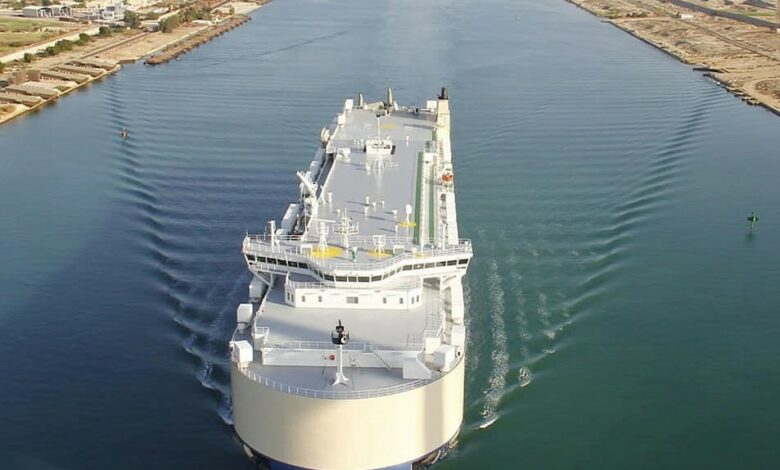 The head of the Suez Canal Authority in Egypt, Osama Rabie, settled the parliamentary debate raised by a number of MPs during the discussion of the report of the Economic Affairs Committee regarding amending some provisions of the Suez Canal Law, the Masrawy and al-Fagr news websites reported.
Rabie said, during a telephone conversation with TV presenter Lamees al-Hadidi, on the ON satellite channel, that the idea of ​​the law or the establishment of a special fund for the Suez Canal Authority aims to achieve many goals.
These include increase the authority's ability to contribute to the sustainable development of the authority's facility, and to help the Suez Canal to face crises and emergency situations that occur as a result of any exceptional circumstances.
The Suez Canal Fund promotes the establishment of giant projects based on optimal feasibility studies with the participation of major consulting offices, such as creating giant ships, arsenals, docks and sustainable green fuel, he said.
Rabie stressed that this fund will not affect the surplus that goes to the state from the Suez Canal, which increases every year.
During its plenary session, Monday, the House of Representatives approved all articles of a draft law submitted by the government amending some provisions of Law No. 30 of 1975 regulating the Suez Canal Authority.
The draft law aims to establish a fund owned by the Suez Canal Authority, through which it seeks to increase its ability to contribute to the sustainable economic development of the authority's facility and develop it through optimal utilization of its funds in accordance with the best international standards and rules to maximize its value.
It will also enable the fund to buy, sell, rent, and exploit fixed and movable assets.
The discussion of the articles of the draft law witnessed a state of controversy between a number of MPs who rejected the draft law on the one hand, and the ministers representing the government and the Suez Canal Authority on the other hand.
'Doing the same things, waiting for different results'
A member of Parliament and Vice President of the Egyptian Social Democratic Party, Maha Abdel Nasser, refused to establish a special fund for the Suez Canal Authority.
Abdel Nasser criticized the government, saying: "The government insists on doing the same things and waiting for different results," asking the prime minister to appear before parliament to clarify the real economic situation instead of the report that was published about false allegations about the state's economic situation.
"It is as if what all Egyptians are going through from a severe economic crisis and what they see with their own eyes including the complete collapse of the local currency and unprecedented rates of inflation are just allegations," she added.
"Egypt is not lacking in private funds, and we have more than 7,000 funds. For years we have advised the government that this road has a bad end, and indeed we have reached a dead end," Abdel Nasser said.
MP Ahmed Farghali also rejected the establishment of the Suez Canal Authority fund, saying: "The authority's choice to establish a fund for the purpose of development and investment is a bad choice."
"The authority's law gave all powers to the authority to establish companies, and accordingly the authority established seven companies," he said, asking: "What is the feasibility of establishing the fund?"
The fund contradicts the use of the Suez Canal Authority, Farghali continued, adding: "If we want to establish the fund, we would admit that the [Suez Canal] Authority has failed. Instead of establishing a fund, we need to amend the law by adding other activities."
"I am telling the government to leave the authority alone, because it is a great source of income for the Egyptian economy and foreign currency."