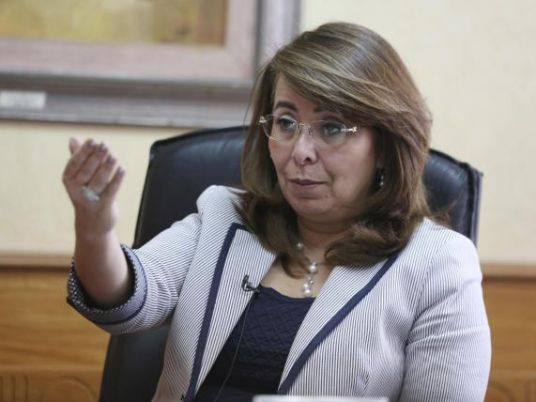 Minister of Social Solidarity Ghada Wali said Saturday that Coptic Christian families fleeing terrorism in the city of Al-Arish, northern Sinai would be returned to their normal lives in the city within 2 to 3 days at maximum.
Wali visited the fleeing families in Ismailia governorate to learn more details on their social, health and education conditions.
The minister headed to Ismailia earlier today to check on the escapees from "Islamic State" (IS) militant group violence in Sinai. Some of the fleeing Christians resorted to Ismailia churches.
Wali said that the cabinet had formed an operation room in cooperation with the Egyptian churches to put in place solutions for the crisis.
There is financial support for the affected people to fulfill their demands for living, and there is compensation for those who lost their property, Waly said. All state institutions are determined to confront terrorism, she stressed, noting that the defeat of terrorism will come only through unity among Muslims and Christians.
Islamist militants claiming allegiance to the IS gunned down a Coptic Christian on Thursday inside his home in northern Sinai, the seventh such killing in a month's time in the same region.
The killing comes days after Egypt's IS affiliate, which is based in the Sinai Peninsula, vowed to step up attacks against the embattled Christian minority.