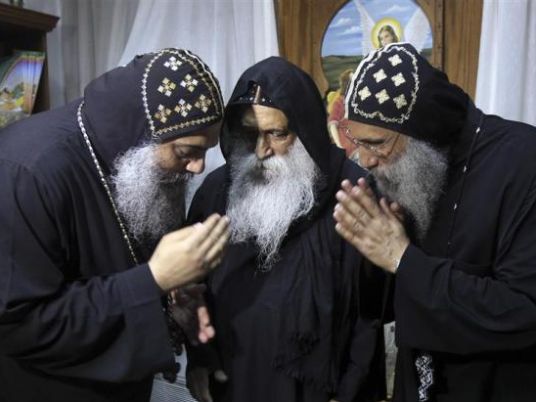 Coptic families displaced from North Sinai to Port Said have issued a statement on their living situations after leaving their hometown.
"We are the families displaced from al-Arish to Port Said in February. We are living inside small rooms inside the youth camps and the aid building. We are suffering and none of the officials or the Port Said governor will listen to us. At the beginning of the crisis, we headed to Ismailia governorate. Port Said welcomed us and the governor promised to offer support.  The number of families who came continued to increase," the statement read.
"As time passed, 28 families remained in the camps and aid buildings. Three months passed without any attention from the government or officials in Port Said. The governor then declared that there was a lack of residential houses to transfer the families to, in addition to a lack to jobs, which forced the martyr Nabil Saber to return to Arish, where he was killed — a message to every Copt thinking about returning," it added.
The families then addressed the prime minister wondering: "Where are the promises and the concern directed to us at the beginning of the crisis? Where is the confirmation on caring for the families? Are we going to remain in these small rooms in the youth camps? Will we continue to be neglected unless the media highlights the crisis?"
"We are only receiving support from the church, which plays the role of the state toward Egyptian citizens."
The families said they intend to continue defending their rights "even if all the families have to travel to Cairo and head to the presidential palace to meet the President, who previously gave instructions to remove any obstacles facing the displaced families."
Edited translation from Al-Masry Al-Youm