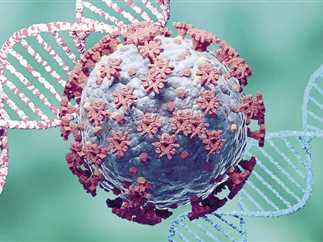 Adviser to the President of the Republic for Health and Prevention Affairs, Mohamed Awad Tag Eddin warned to expect further coronavirus mutations in the future other than Omicron.
Tag Eddin added, during a telephone interview Thursday evening on Sada al-Balad satellite channel, that future mutations will vary in characterization and that caution should be taken.
Tag Eddin added that until this moment, there is no accurate scientific data that South Africa is the country of origin for the Omicron mutant, stressing that preventive and precautionary measures are important and vaccines are in great demand.
Egypt has taken the necessary measures to confront the Omicron strain, announced cabinet spokesperson Nader Saad on December 1. During a telephone interview on the "Men Masr" program, Saad said that Egypt was one of the first countries that banned travel to South Africa, and applied precautionary measures to all those coming from eleven African countries.
"Whoever tests positive for coronavirus, and does not hold the Egyptian nationality, will be deported immediately, while the infected Egyptians will be transferred to isolation hospitals and fever hospitals to receive the necessary care until their recovery," he said.
"No additional measures are being considered, as there is no serious or scientific study that proves that the new variant is more dangerous or that it spreads faster than any previous strain, or that it causes more deaths."
The Egyptian government on Wednesday refuted rumors that it was suspending study in all schools, universities and institutes nationwide due to the Omicron coronavirus strain.