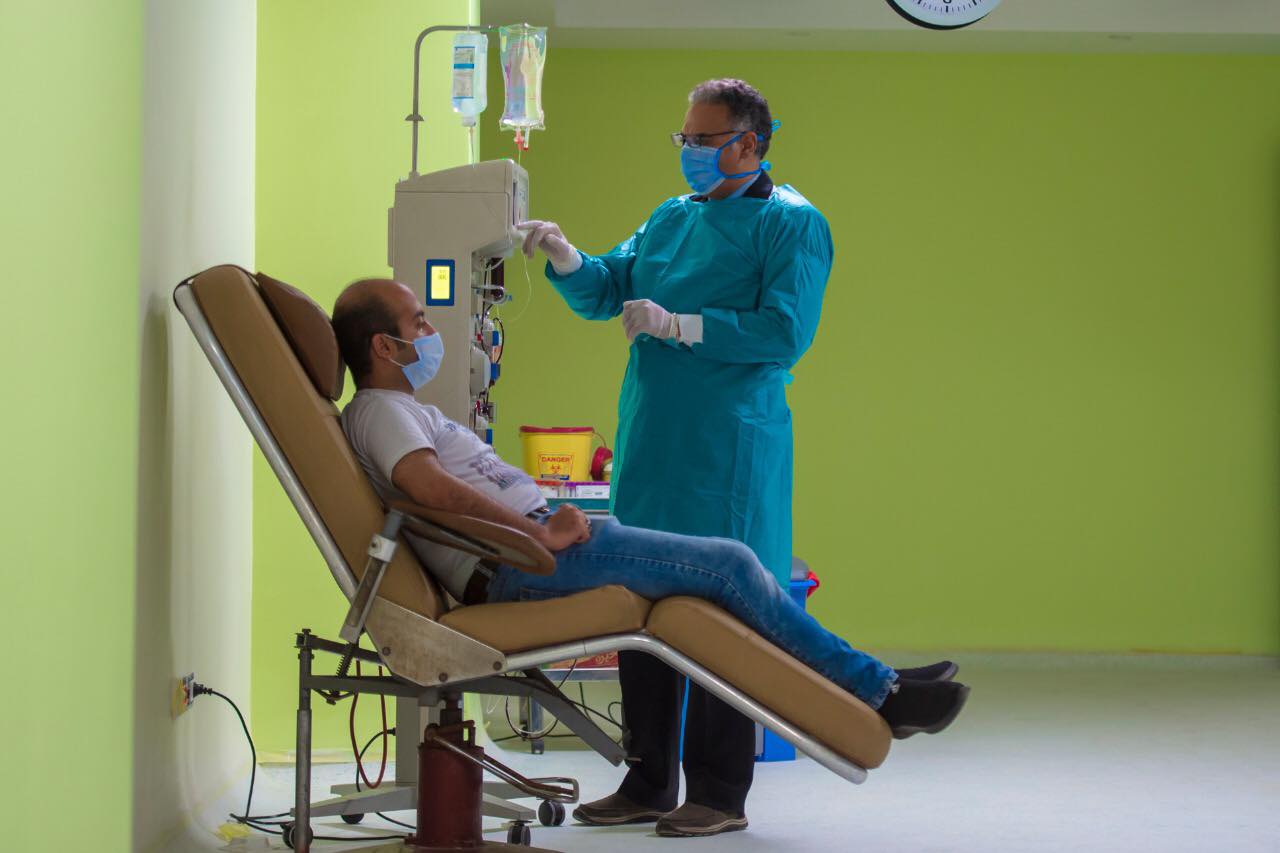 Egypt's therapy trial for injecting coronavirus patients with plasma taken from recovered cases has been a success, announced Minister of Health and Population Hala Zayed on Friday.
In a statement, she explained that the trial came as part of state efforts to help find a cure for the coronavirus disease.
The trial was applied to several critical cases in hospitals belonging under the Health Ministry, she added.
It showed promising initial results via a good recovery rate for patients, reducing the need for ventilators while increasing rates of recovery and hospital discharge.
Zayed implored those recovering from the coronavirus to go to the nearest blood transfusion center affiliated to the National Blood Transfusion Services of the Ministry of Health and Population 14 days after their recovery to donate their plasma.
Work has already started in five blood transfusion centers across the nation to receive plasma from recovered cases, she said, including the National Center for Blood Transfusion in Giza's Agouza area, in addition to some regional blood transfusion centers in Alexandria, Minya, Luxor and Tanta.
Ministry spokesperson Khaled Megahed said the trial was carried out by a research team from the national blood transfusion services, which works within the scientific committee formed by Zayed to develop and update treatment protocols and oversee research development in cooperation with numerous international research agencies.
The experiment began after the US Food and Drug Administration announced the possibility of using plasma from recovering patients to treat critical cases, as this plasma contains antibodies effective in battling the virus.
This was backed up by research from countries around the world.
Megahed said that plasma from recovered patients could be injected to up to two seriously ill patients.
National blood transfusion centers communicate with recovered cases through support teams across the country, with dates set for the donors to give out their plasma, he added.
Egypt on Friday confirmed 1,348 new coronavirus cases, bringing the country's number of confirmed total cases so far to 31,115.
The total number of COVID-19 deaths has now reached 1166 nationwide, after announcing 40 deaths.
The newly infected cases are all Egyptian nationals, Health Ministry Spokesperson Khaled Megahed said, adding that the total number of fully-recovered cases rose to 8,158, all of whom have been discharged from isolation hospitals.
Around 402 left quarantine on Friday.