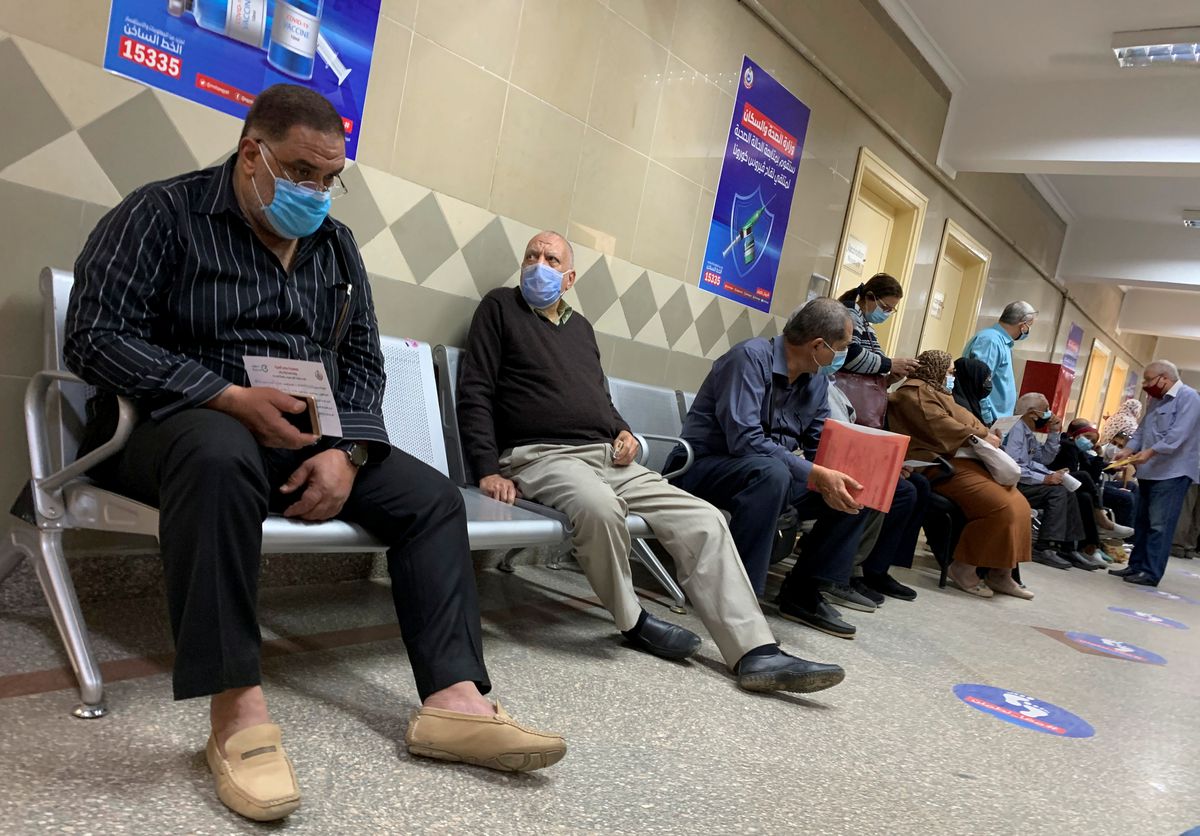 The head of Egypt's Scientific Committee to Combat Coronavirus, Hossam Hosni, said on Sunday that the coronavirus vaccine will likely need to be taken annually.
During an interview with Extra News TV Channel, Hosni echoed other officials on public concern over the vaccine, saying that the chance of getting a blood clot from the AstraZeneca vaccine is five in a million, whereas one in 10 women get blood clots from taking oral contraceptives.
He further stressed that the vaccine is safe and effective, and called on the public to register for the vaccine.
Some countries, such as the UK, he added, are aiming to finish vaccinating their populations by the end of the summer.
Ahead of the five-day Eid holiday which begins Wednesday, Hosni urged the public to follow the country's precautionary measures, stating that the overall increase of gatherings during Ramadan has contributed to the spike in cases.
It is important to follow the measures to avoid overwhelming hospitals, he said, adding that while Egypt's hospitals currently have adequate capacity to treat patients, there may come a time when this is not possible.
Egypt's Health Ministry on Thursday confirmed 1,138 new coronavirus cases. The ministry also announced 59 deaths, and 400 recovered cases.
The country has now disclosed a total of 237,410 confirmed cases, 176,763 recovered cases, and 13,904 deaths. 
In response to climbing case numbers, the Egyptian cabinet on Wednesday announced that from May 6 to May 21, all restaurants, cafés, shops, and malls must close at 9 pm to prevent further spread of the virus.
Furthermore, all beaches and parks will be closed during the five-day Eid al-Fitr holiday, which begins April 12.
Cairo, Giza, Fayoum, Minya, and Sohag are the five governorates with the highest infection rates, according to Health Minister Hala Zayed.