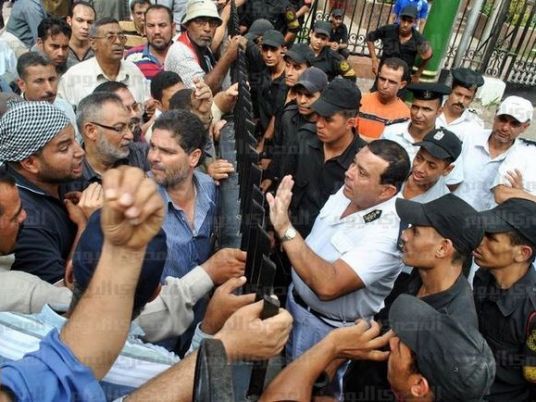 Workers from the Egypt-Iran Company for Spinning and Weaving staged a protest on Monday in Suez outside the province's administration building. They demanded Governor Major General Al-Araby Al-Sarawy intervene and rescue the company's factory from default after the administration forced the workers to take leave due to the current crisis the company is facing.
The workers said that stopping the work at the factory and forcing the employees to take time off is forshadowing a complete shutdown.
The administration forced 2,500 workers to take leave on Monday. The company has had to temporarily shutdown operations because its assets have been seized by the bank, it has issues with the social insurance authority and it has revealed that it currently has no cotton to keep the factory operational.
Edited translation from Al-Masry Al-Youm