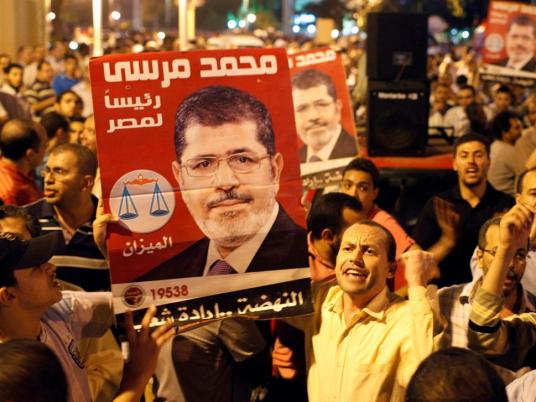 An Egyptian court is to hear the first legal challenge to a decision by President Mohamed Morsy's decision to scrap army-imposed curbs on his powers.
The challenge was filed in Egypt's administrative court by Mohamed Salem, a lawyer who has previously sought to have Morsy's children, two of whom hold Egyptian and US passports, stripped of their Egyptian nationality.
"He wants to bring back the totalitarian regime and create a new dictator but from the Brotherhood," said Salem, referring to Morsy, told Reuters.
"He was sworn in based on the Constitutional Declaration," he added.
The supplement to the Constitutional Declaration was issued in June by the then ruling military council as Morsy was being elected. It reined in the president's powers, including giving the army legislative power in the absence of Parliament, which was dissolved by the generals based on a court order.