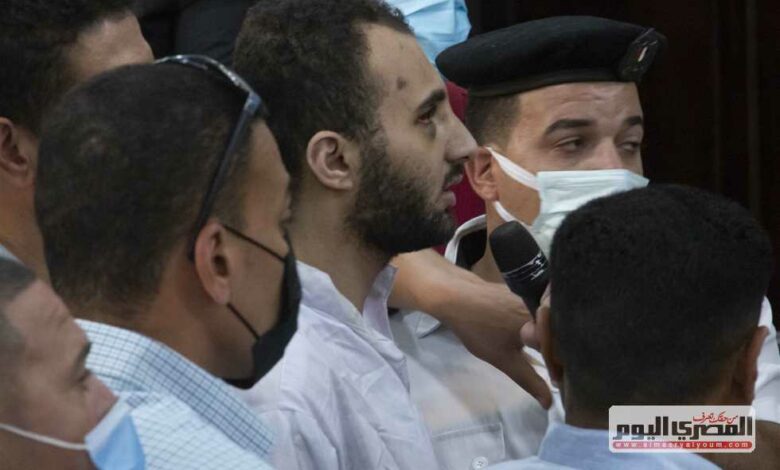 Egyptian lawyer Khaled al-Berry, representing the family of Mohamed Adel, the murderer of Naira Ashraf, submitted an appeal to the administrative judiciary to stop the death sentence.
Berry explained that the case began on September 20, 2022, and the ruling was sent to the Grand Mufti on September 28, 2022, and the session was set for October 6, 2022, to read the verdict.
The case, from investigations of the Public Prosecution, trial, sending the case to the Grand Mufti, and reading the verdict, took only three weeks, he said, suggesting that the court didn't allocate the appropriate time for considering the case.
The defendant's attorney insisted on referring Adel to a mental hospital, and assign a tripartite committee of professors of psychiatry, as well as neurologists, as he claimed his defendant was diagnosed with a mental disorder.
The Mansoura Criminal Court had previously sentenced Adel to death.
On Thursday, February 7, the Court of Cassation rejected the appeal of the murderer of the Mansoura University student. The court's decision makes the death sentence final and irrevocable.
The Public Prosecutor referred, on June 22, Adel to the Criminal Court, over premeditated murder. The referral decision came 48 hours after the incident.
The crime that shocked the Arab world
Adel killed his colleague at Faculty of Arts, Ashraf, at Mansoura University gate in broad daylight before the end-of-year exam on June 20.
The defendant stabbed the victim 19 times while trying to behead her.
The Mansoura Criminal Court on July 6 read its verdict against Adel, after a very short trial period which made headlines across the Arab world, and sentenced the defendant to death by hanging.
The court demanded that the legislator allow the death sentences be broadcast live, in order to deter any future incidents.
Adel had confessed in court to the crime, and was charged with "premeditated murder."
The incident gained public attention after a video clip spread in June, showing Adel stabbing and slaying Ashraf to death, because of her refusal to marry him after he proposed to her.