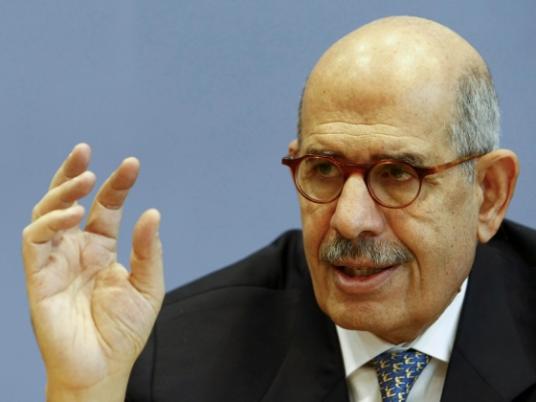 A court rejected on Tuesday a case demanding that Noble Prize laureate Mohamed el-Baradei be stripped of the country's top decoration, Order of the Nile, saying it has no jurisdiction.
Former president Hosni Mubarak awarded Baradei the order in 2006. The award is the highest degree of honor for Egyptians, and is awarded to people who have made a distinctive contribution to improve the lives of Egyptians. It has been awarded to Egyptians Nobel laureates such as Ahmed Zewail and Naguib Mahfouz.
Lawyer Ashraf Farahat filed the case with the Abdeen Summary Proceedings Court, which ruled on it on Tuesday.
Farahat claimed in the case that Baradei defamed Egypt's image abroad, and that he has made no great services to the nation.