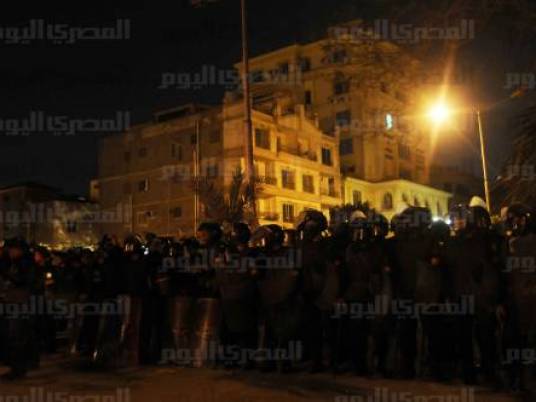 The South Cairo Court released 30 suspects on Wednesday detained pending an investigation into clashes near the Muslim Brotherhood headquarters in Moqattam Saturday.
According to reports, activists drawing anti-Brotherhood graffiti near the headquarters were attacked by Brotherhood members.
Journalists covering the protest were also reportedly caught up in the fighting.
Many of the detainees had filed official complaints demanding release.
Among the suspects were three Brotherhood members, who media allege are Deputy Supreme Guide Khairat al-Shater's personal guards.
The Public Prosecution charged the detainees with illegally possessing bladed weapons, damaging police cars, unlawful assembly and thuggery.
Political activist Ahmed Douma told Egypt Independent that he was assaulted near the Brotherhood headquarters.
"We were 100 meters away from the headquarters and were keen not to get closer to the building or respond to provocation by members of the Brotherhood. They moved
toward us and attacked."
The past few months have seen numerous assaults on activists and journalists during protests against President Mohamed Morsy, which has prompted accusations that the Brotherhood is targeting critics of its group.
The most notable example is the death of Al-Husseini Abu Deif, a photojournalist from newspaper Al-Fajr, which often criticizes the Brotherhood.
Abu Deif was killed in December while covering clashes between pro- and anti-Morsy protesters outside the Ettehadiya Presidential Palace.
The lawyer representing his family believes Brotherhood members had illegally carried weapons during the clashes.