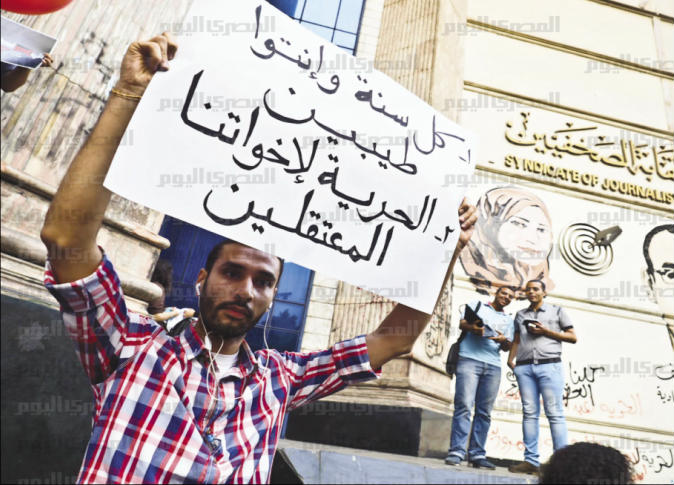 A judge at Qasr El-Nil court remanded the photographer Wagdy Khaled to 15-day custody, pending national security investigations.
Khaled is a photojournalist for the weekly newspaper Al-Masriya. He was arrested on July 3 last year, while taking photographs outside Omar Makram mosque. He was charged with being a member of the oulawed Muslim Brotherhood.
Meanwhile, After 706 days of detention, the Fifth Settlement court adjourned the case of another photojournalist, Shawkan.
Abou Zeid, who is known as Shawkan, was arrested while covering the security forces' dispersal of the Rabaa Al-Adaweya and Al-Nahda Squares sit-ins in August 2013.