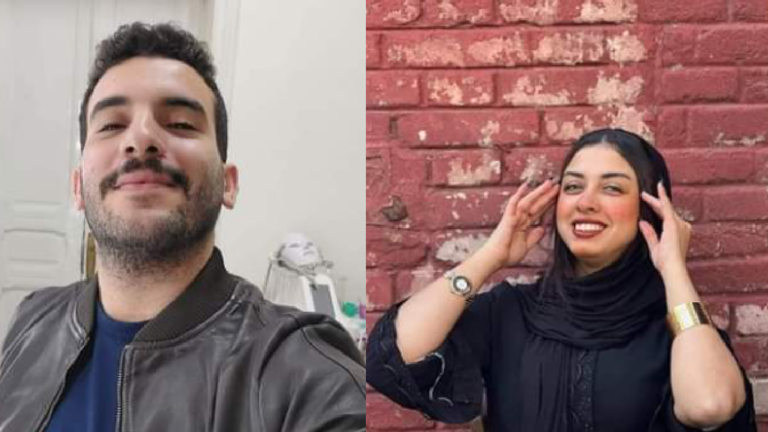 Egyptian authorities decided on Sunday to renew the detention of vloggers Mohamed Hossam and Basma Samir, on charges of publishing false news that disrupts security and being part of  a terrorist group.
Security services monitored a video of each of them spreading false news, with the aim of disturbing security and harming public interests, as well as their joining a terrorist group.
Hossam (AKA Bessa), 30, has a Bachelor of Education, and Samir (AKA Warda, and Miss Slums), 25, is a student.
Warda was presenting content on social media about skin and makeup, and was not famous at the time and then she appeared in a video with Hossam while she was wearing the black Abaya.