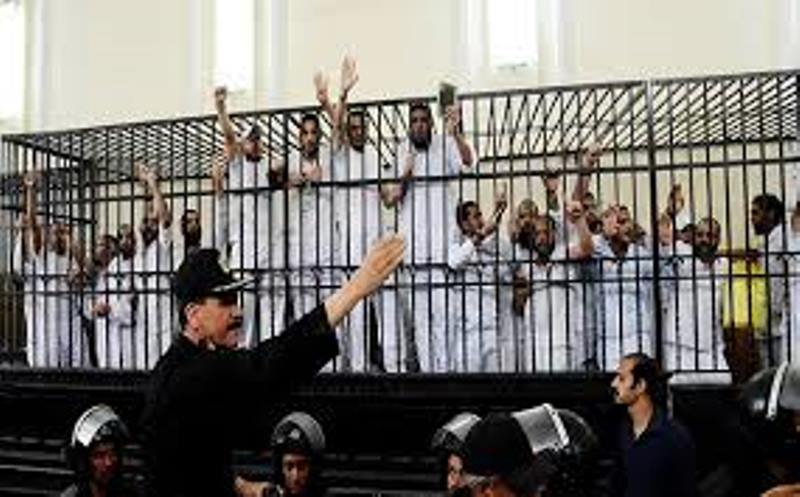 Cairo Criminal Court sentenced nine defendants to life imprisonment (25 years according to the Egyptian penal code) and another 13 defendants to prison for 10 years over charges of establishing an illegal group, including "specific advanced operations committees".
The court verdict was issued by the court's top judge Shaban al-Shami and both judges Mohammed Abdel Sattar and Osama Abdel Zaher.
The public prosecution referred the defendants to the court after the first, second, and third defendants of the case were accused of heading an illegal group in 2014 to March 2016 with purpose of violating the constitution and preventing state institutions from exercising their work.
The prosecution further accused the defendants of harming citizens' personal freedom and rights as specified in the constitution, in addition to harming national unity and social peace following the establishment of MB-affiliated groups that aim to forcibly remove the ruling regime and launch terrorist attacks against police personnel and facilities.
Edited translation from Al-Masry Al-Youm