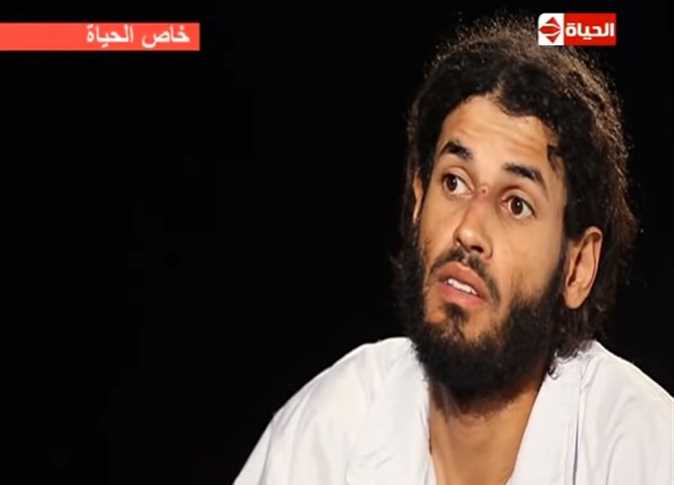 An Egyptian military court on Sunday sentenced terrorist Abdel-Raheem al-Mesmary to execution by hanging and convicted 32 others in the Bahariya Oasis attack, which saw 16 security forces killed and 13 injured.
The West Cairo Military Criminal Court sentenced 32 defendants in the case to prison terms between three and 15 years, and acquitted 20 defendants.
The court referred Mesmary's case to Grand Mufti Shawki Allam during the last session in October. A referral to the Mufti is required in the Egyptian court system ahead of death sentences, even though the mufti's opinion is advisory and not binding.
The main defendant in the incident is Mesmary, a Libyan who received training from dead Egyptian terrorist Emad al-Din Ahmed. He then participated in attacks against the police officers in the Bahariya Oasis and the abduction of Captain Mohammed al-Haies.
Investigations revealed that Mesmary was trained to use machine guns and make bombs in camps inside the Libyan territories. He also established a training camp in the al-Wahat desert area, joining several terrorists to carry out operations against churches and state institutions.
The Bahariya Oasis incident dates back to October 20, 2017 when a police convoy came under attack by militants using rocket-propelled grenades and explosive devices.
Police forces were attempting to raid the hideout, leading to an exchange of fire initiated by the militants.
The raid took place after the police national security unit was informed of the hideout located in the Bahariya Oasis, a large area of 135 square kilometers, approximately 370 km from the capital.
Egypt's security forces have been waging a war over the past five years against an Islamist militant insurgency, mostly in North Sinai, that has seen hundreds killed on both sides.
Edited translation from Al-Masry Al-Youm