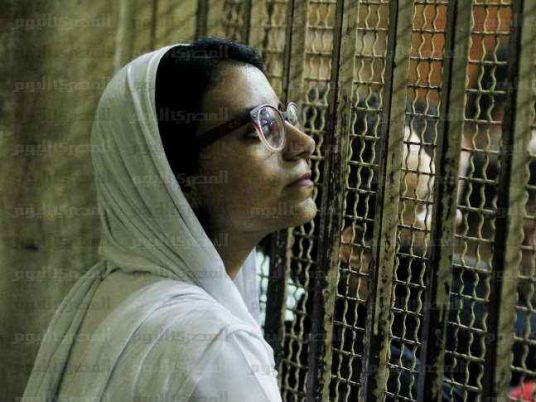 Alexandria Court of Appeals on Sunday accepted a challenge submitted by the defense of political activist Mahinour el-Masry to suspend a prison sentence of two years and a fine of LE50,000 for violating the protest law, a verdict that was issued by a lower court.
The court reduced the sentence to six months only and upheld the fine.
She was charged with demonstrating without permission in front of the Alexandria Criminal Court on 2 December 2013 during the hearing of Khaled Saeed's murder trial to demand the execution of the perpetrators.
Police had dispersed the demonstration with water cannons and tear gas and arrested three demonstrators and ordered the arrest of four others, including el-Masry and activist Hassan Mostafa.
Edited translation from Al-Masry Al-Youm