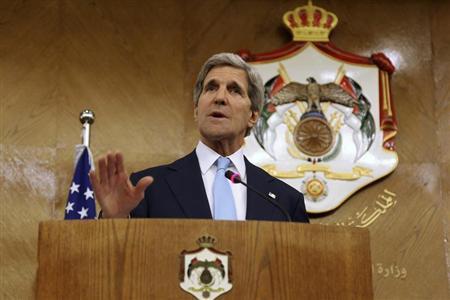 U.S. State Department deputy spokesperson Marie Harf has stressed that Egyptian courts must provide fair, transparent trials.
Civilians should also be tried in civilian courts, Harf suggested, following months of controversy in Egypt that civilians could continue to be tried and convicted in military courts.
At a daily State Department press conference in Washington, Harf said the U.S. has to make sure that Egyptians are tried in fair and transparent courts, and before ordinary judges, not military ones.
Harf stressed the U.S. has called on Egyptian authorities to release political prisoners.
U.S. Secretary of State John Kerry is looking to provide Egypt with assistance in returning to the path of democracy amid ongoing political instability, Harf claimed.