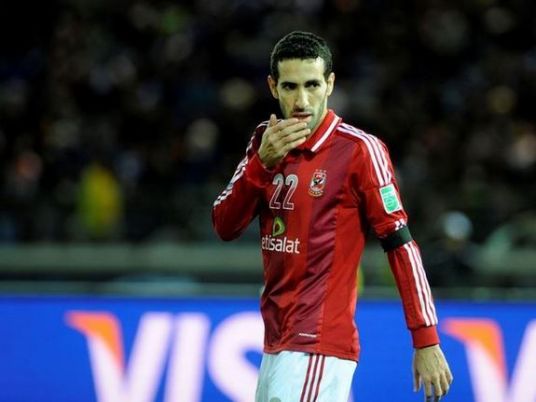 Cairo Criminal Court has placed 2,833 Muslim Brotherhood (MB) leaders and supporters on the terrorism list of terrorists for a period of three years.
The names were published in the official gazette amd included toppled president Mohamed Morsi and his sons, Muslim Brotherhood Supreme Guide Mohamed Badei, MB Deputy Supreme Guide Khairat al-Shater and his sons, and Guidance Bureau senior leaders Mahmoud Hussein, Mahmoud Ezzat, Rashad al-Bayoumy, Mahmoud Ghazlan, and Yehia Hamed.
Others placed on the list include preacher Youssef al-Qaradawy, Ibrahim al-Zayat, and Ibrahim Mounir who currently live outside Egypt, retired football player Mohamed Abutrika, former assistant to the president under Morsi, Pakinam al-Sharkawy, former judge Walid al-Sharaby and vice president of Wasat Party Essam Sultan.
The suspects are being tried in several cases known in the media as the Sinai State cell, the assassination of the top prosecutor, the killing of journalist Mayada Ashraf, the Helwan Brigades, the military wing of the MB, the Rabaa al-Adawiya task force, the Giza cell, the Beni Suef cell, the attack on the Three Pyramids Hotel, and other terrorism related cases.
The Terrorist Entities Law, first applied in February 2015, states that the public prosecution should prepare two lists, including one on terrorist entities and another on defendants labeled as terrorists.
A Cairo Court of Appeal should issue a verdict that labels the entity or the defendants as terrorists, or another court issues a final verdict with terrorism charges against the person or the entity in order to be placed on either list.
North Cairo Court on January 14, 2017, placed the Muslim Brotherhood on the list of terrorist entities, including 1,538 members of the group, in addition to the footballer Abutrika.
Professor of criminal law Ali al-Sawy explained the implications of listing these figures as terrorists by saying that they will be prohibited from travel, and their passports will be withdrawn from them if they are inside the country.
If they reside abroad, they will be put on the list of wanted figures at ports. If they are foreign, they will be prevented from entering the country, he added.
Sawy pointed out that the listed can challenge the decision before the Court of Cassation 60 days after the issuance.
Edited translation from Al-Masry Al-Youm