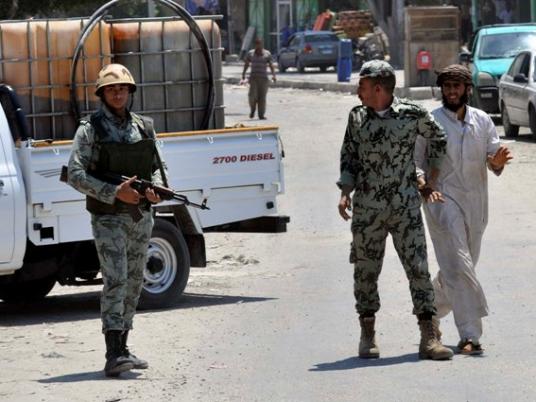 Officials of the Palestinian Authority say they are growing increasingly resentful against the Egyptian government for continuing the closure of the Rafah border crossing, linking between Gaza and Egypt, which has now been closed for over a month.
The closure, the informed political sources say, has stranded an estimated 3,500 people seeking to enter Gaza.
Speaking on condition of anonymity to Al-Masry Al-Youm, the sources said Egyptian officials have ignored communications by the Palestinian officials and insisted not to open the crossing, since the attack against military personnel in Sinai.
At least 30 military personnel were killed in an attack by armed extremist militants in October.
The sources revealed that the Palestinian Ambassador to Egypt Gamal al-Shobky addressed the Egyptian Foreign Ministry and intelligence officials to open the crossing for a short time, however, all his attempts failed, as security services, which have the actual decision on the crossing, ignored all the requests submitted by the embassy.
A number of Palestinians stranded in Cairo has now reached more than 2,500, the sources said. In addition, more than 1,000 Palestinians are now stranded in European countries as Egyptian authorities deny access to more Palestinians in Cairo due to the border closure. Moreover, thousands of Palestinians are stuck in Gaza, waiting for either for health treatment, study or work.
The Palestinian embassy, according to the sources, is depending on the President Mahmoud Abbas's visit to Cairo next week to personally call on his Egyptian counterpart Abdel Fattah al-Sisi open the border crossing.
Edited translation from Al-Masry Al-Youm