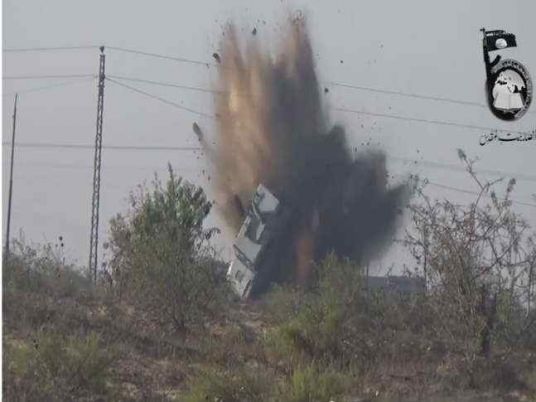 A Central Security Forces soldier was injured at dawn on Thursday after an IED hit his vehicle in Arish, North Sinai.
He was transferred to Arish Military Hospital.
Unidentified assailants planted an IED on the side of al-Bahr Street and blew it up remotely as the armored vehicle was passing, said eyewitnesses. The security forces combed the surrounding area in search of other bombs.
The houses and shops in the area of the explosion were slightly damaged, the eyewitnesses added.
Checkpoints were set up along main roads and squares to inspect cars following the incident and more security forces were deployed on streets and security was intensified at the entrances and exits of the city.
A crackdown was later conducted in Masaeed neighborhood to arrest wanted fugitives, said security sources.
In related news, a 17-year old girl was injured after being struck by a bullet shot by unidentified assailants in Masoura area, Sheikh Zuweid city, and was transferred to the hospital.
Edited translation from Al-Masry Al-Youm