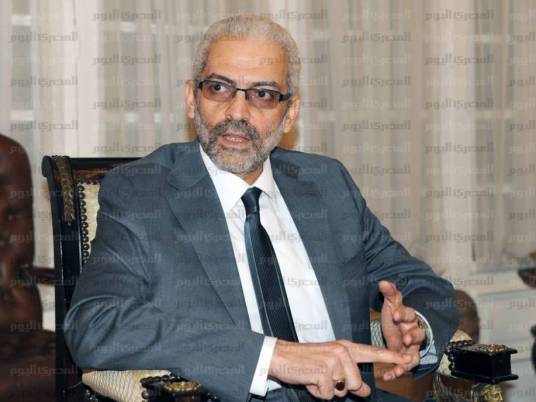 Intellectuals and artists continued Sunday their sit-in at the Culture Ministry in Zamalek for a nineteenth day in a row. They insist on the resignation of Culture Minister Alaa Abdel Aziz.
Meanwhile, their counterparts in Alexandria are staging a sit-in outside the Bayram al-Tunsi Theatre for a ninth consecutive day.
Also, the Arab Drama Authors Association is meeting this evening inside the office of the minister in solidarity with the protesters.
Prominent intellectual figures stormed the main gate of the Culture Ministry on 5 June, starting a sit-in inside the ministry to protest what they call the "Brotherhoodization" of the ministry.
Culture Minister Alaa Abdel Aziz is the sixth culture minister to take the post in the two years since the revolution began in January 2011.
Edited translation from MENA