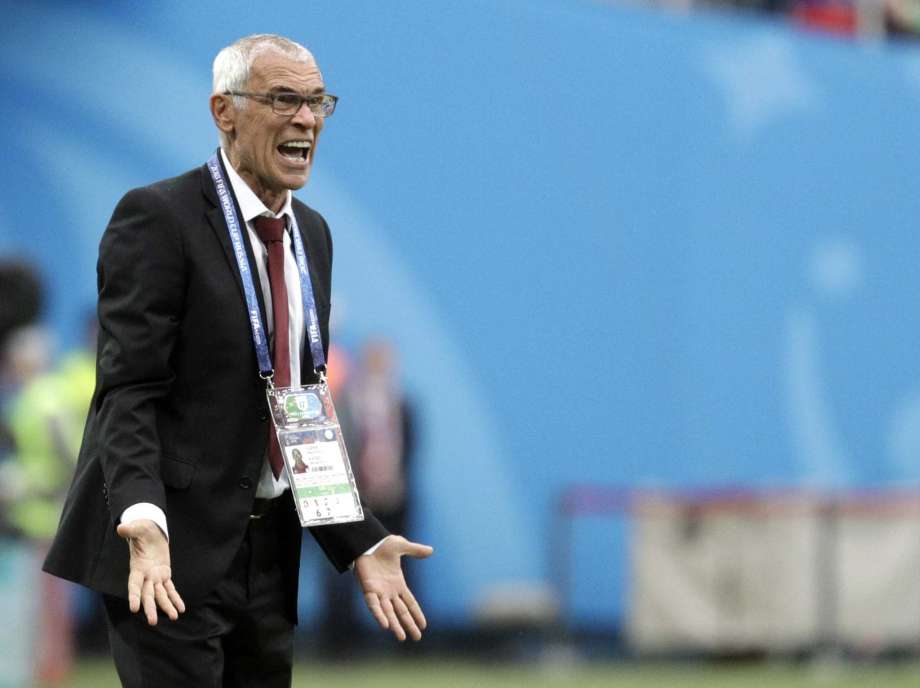 Egypt's National Team Coach Hector Cuper might be leaving his coaching position as Egypt stands on the brink of being one of the first countries eliminated from the World Cup.
After Egypt's loss yesterday from Russia, Cuper's after match statements to the press expressed doubt over the certainty of his position, "Whether I should stay or not does not only depend on me," Cuper said through a translator. "If those responsible are not happy with what I've done, I'll be the first to leave, there's no doubt about that."
"The team has always defended well. Today we had 10 or 15 very bad minutes, that's why we lost," Cuper said. "I don't think it was lack of concentration. You can't be distracted when you're playing at the World Cup. But sometimes a mistake can be made, a miscalculation, a bad step."
"Perhaps we made some mistakes we didn't make against Uruguay," Cuper acknowledged. "But that's how matches work."
Cuper also criticized his team's inability to finish attacks, "We had some good chances, but we were lacking that extra something," Cuper said. "We weren't decisive enough."
As for whether he will stay in his position, Cuper's statements were shaky as he promised to exert his best effort to finish strong, "The national squad is above any individual, including myself," Cuper said, "Whether I will continue or not, we will have to see. We will try to finish in the best possible manner."
The statements come following a roaring defeat from Russia that sent Egyptian dreams to move forward to the World Cup's second stage packing. Russia ended the match 3-1 in its favor after clutching a series of consecutive goals, which Egypt only countered with Mohamed Salah's goal.
The Russian match came as a shock as Egypt started the World Cup on a strong note, losing 1-0 to Uruguay after a difficult match in which Egypt put on an A performance. Egypt still has the final match of Group A against Saudi Arabia, and has to pull off a huge win if it has any chance to advance to the next level.
Under Cuper's guidance, Egypt qualified for the World Cup for the first time since 1990, after winning their group matches in the qualifying African tournament for the World Cup. However, Cuper has been blamed for his defensive manner in playing despite his strategy being what got Egypt to the World Cup.